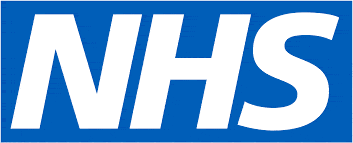 Workforce Information Systems Support Officer - INTERNAL TO NHS WALES - National Health Service
Abergele Hospital, WA LL228DP
Job Reference: 050-AC399-0720
Employer:

Department:

Workforce and Organisational Development

Location:

Abergele Hospital, Bryn Y Neuadd Hospital, Wrexham Maelor Hospital, Abergele, Llanfairfechan, Wrexham

Salary:

£21,892 - £24,157 per annum
---
If you relish a challenge, have a passion to help others or simply fancy a fresh start, then Betsi Cadwaladr University Health Board (BCUHB) North Wales, has all the right ingredients. The largest health organisation in Wales, providing a full range of primary, community, mental health, acute and elective hospital services for a population of around 700,000, across North Wales . Join our team and get the support you need, in line with our Organisational Values and 'Proud to Lead' competence framework.
Enjoy being part of working with engaged leadership at all levels, and be assured we are committed to promoting equality and diversity, and are proud to welcome applicants under the "Disability Confident Employer" scheme. We also offer a number of family-friendly benefits, including childcare voucher schemes, work-life balance policies and on-site crèche facilities. Visit our web site today:trainworklivenorthwales.co.uk/
Please check your email account regularly. Successful applicants will receive all recruitment related correspondence via the email account registered on the application form.
Applications may be submitted in Welsh. Applications submitted in Welsh will not be treated less favourably than an application submitted in English.
---
PLEASE NOTE THAT WE WILL ONLY ACCEPT APPLICATIONS FROM STAFF CURRENTLY EMPLOYED BY NHS WALES
THIS POST IS A SECONDMENT FOR 12 MONTHS DUE TO MEET NEEDS OF THE SERVICE
IF YOU ARE INTERESTED IN APPLYING FOR THE SECONDMENT POSITION, YOU MUST OBTAIN PERMISSION FROM YOUR CURRENT LINE MANAGER PRIOR TO APPLYING FOR THIS POST

To support in the provision of a quality Workforce Informatics Service within the Health Board through the production of ad hoc, routine and annual workforce information. Generating an innovative approach to the function, acting on own initiative, taking advice from manager as required.
Preparing, interpreting, standard analysis and presentation of workforce information to ensure the Health Board receives timely reports on an ad hoc and routine basis to inform effective management decisions, effective business planning of human resources and maintenance of financial budget controls in order to meet service objectives.
Complete essential project administration tasks, including attending meetings, taking meeting minutes/notes and ensuring all project documentation, actions plans and templates are up to date.
Develop and maintain an effective and efficient knowledge management system to contain all the raw data capture, relevant project paperwork, training materials, benefits realisation, lessons learnt reporting, evaluations to create intelligence to support the project and service improvement across the Health Board.
Acting as a point of contact for the Workforce Information Systems Team and providing support to the Workforce Administrators and Assistants in resolving day-to-day problems as well as dealing directly with and responding effectively to complex queries from end-users in relation to Workforce Systems projects and, where appropriate, passing on relevant information to appropriate Workforce Officer/Project Managers, sensitively and autonomously.
The ability to speak Welsh is desirable for this post; Welsh and/or English speakers are equally welcome to apply.
Closing date - 12th August, 2020
For further details / informal visits contact:
Barry Davies
Workkforce Systems Development Officer
barry.davies@wales.nhs.uk
07798 753095
---
Applications from job seekers who require Tier 2 sponsorship to work in the UK are welcome and will be considered alongside all other applications. Non EEA candidates may not be appointed to a post if a suitably qualified, experienced and skilled EU/EEA candidate is available to take up the post as the employing body is unlikely, in these circumstances, to satisfy the resident labour market test. UK Visas and Immigration (UKVI) requires employers to complete this test to show that no suitably qualified EEA or EU worker can fill the post. For further information please visit the UKVI website.
Please note that the inbox is not monitored. If you have any queries please contact the Recruitment Helpdesk on 02920 905353.
21,892.00 - 24,157.00 per year