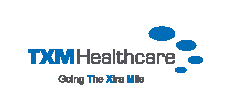 Workflow Administrator - TXM HEALTHCARE LIMITED
Milton Keynes, HC MK12 5TS
Workflow Administrator– Job Description

Due to continued success, we are looking for a Workflow Administrator to join us!

Part of the TXM Healthcare Group, TXM Teleconsult Ltd provides a remote reporting radiology services.

Based in our Milton Keynes office, we are looking for someone to help us with the following.

Once fully trained there is an opportunity for remote working on an ad hoc basis.
Organise radiologists workflow and ensure reporting is completed within KPI targets ensuring accuracy and escalation of exceptions
Attending to the administration of urgent reporting requests within KPI levels
Be proactive and assist with general queries regarding operations as per Registered Manager/Safeguarding needs
Daily responsibility for cross checking output against incoming data
Daily monitoring of the PACS, integrated systems and interfaces
Making telephone calls as per requirements
In permanent contact with IT Manager and reporting in swift manner all problems arising from IT issues from Radiologists or Clients
Communicate effectively with clients to ensure safe standards are met at all times
Continually seeking improvements to the service with quality at the forefront of everything we do
Adopt strict privacy and confidentiality with data and information relating to business functions, staffing and other HR needs
Refer queries to Registered Manager and Safeguarding Lead
Maintain files as required, paper and electronic formats as per the team needs
Attend conferences as per company needs
Compliance with all terms and conditions of employment contracts with regard to information security, confidentiality and data protection.
Following all company policies and procedures.
Reporting information security incidents and events to the relevant TXM responsible person(s).
Contributing to the achievement of relevant company objectives
Contributing to internal and external audits
Ensuring company policies and objectives are established and communicated to relevant members of staff.
Ensuring the integration of Quality Information Security management system 'QISMS'/ISO requirements into TXM processes;
Ensuring that the resources needed for the management system are available;
Communicating the importance of effective quality and information security management and of conforming to QISMS requirements;
Ensuring that the QISMS achieves its intended outcome(s);
Directing and supporting persons to contribute to the effectiveness of the QISMS;
Promoting continual improvement;
Supporting other relevant management roles to demonstrate their leadership as it applies to their areas of responsibility.
Knowledge, skills and experience required
Previous experience as a MRI technician/radiographer would be preferred or experience of working with Radiologists
High attention to detail
A high standard of written and spoken English
Excellent communication skills
Excellent organisational skills
Excellent analytical and problem-solving skills

Full support and training given.

Please apply in total confidence today.

Join the TXM Family today!



TXM Healthcare Group are an equal opportunities employer. If you have any specific requirements or require assistance or reasonable adjustments to be made for you during the selection or application process due to disability or a long-term health condition, we will do our best to assist you.
£22,000.00 - £25,000.00 per year
Negotiable