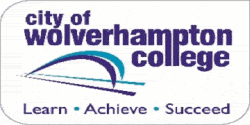 Work Experience Placement Coordinator - City of Wolverhampton College
Wolverhampton, MID WV60DU
An exciting opportunity not to be missed! City of Wolverhampton College is looking for a Work Experience Placement Coordinator to join the team. You will join us on a full time basis. in return, you will receive a competitive salary of £26,860 - £29,360  per annum depending on experience.
City of Wolverhampton College is one of the region's leading Further Education providers. We believe our staff are our greatest asset, and that it is only through their knowledge and experience that we can help make a difference to the lives of people across Wolverhampton and beyond.
The Work Experience Placement Coordinator role:
You will work with employers to identify, prepare for and monitor work experience placement opportunities for College students.
Key responsibilities of the Work Experience Placement Coordinator:
Agree targets with curriculum teams for work experience placements at a sector level.
Promote the College's work experience, offer to employers through relationship building activities including
Ensure that employer risk assessments are in place prior to the commencement of work experience placements and updated in accordance with the College's Health & Safety processes
Develop a database for recording available work experience placements
Work with curriculum leads to ensure consistent evaluation of placements is undertaken, including learner/employer feedback to inform the self assessment and quality improvement planning process
Develop and maintain systems and processes to support the promotion and recording of work experience placements to students.
Ensure all DBS requirements are met for all placements.
Work with Marketing to promote the placement offer and student success.
Be responsible for the overall strategy for developing placements for all learners studying on study programmes
Be responsible for line managing the Industrial Placement Officer and conducting their DNA and setting and monitoring their KPI's.
Be responsible for the audit and quality assurance of industrial work placement records, including placement hours and attendance including safeguarding and prevent monitoring
Produce reports for Senior Management on Work Experience Placement activity when required.
Experience and skills required of our Work Experience Placement Coordinator:
Essential
- Qualified to L3 or above in a relevant qualification
- Current IOSH Managing Safely Qualification (or willing to work towards/update)
- Proven track record of successful project coordination
- Experience of working with employers
- Experience of supervising staff
- Ability to analyse data in order to evaluate performance
- Ability to use negotiation and influencing skills with customers to achieve a successful outcome
- Flexible; responsible and co-operative approach to team work and ability to work on own initiative
- Good organisational and administrative skills
- Able to work to tight deadlines under pressure
- Willingness to work within a team to implement strategic policy
- Flexible approach and willingness to develop the work experience strategy/service
- A clean enhanced DBS disclosure
- Ability to travel efficiently between customer locations
Desirable
- Customer service level 2 or willing to work towards
Closing Date: 15 December 2019
So, if you would like to join our team as a Work Experience Placement Coordinator then please click 'apply' today, we'd love to hear from you!
The College is committed to safeguarding and protecting the welfare of learners and expects all who work with or on behalf of the College to share this commitment. The College considers that the job holder for this role should have a DBS Enhanced (Child) disclosure.
We are committed to the promotion of equality of opportunity in all of our activities and to encouraging access to our College from all groups irrespective of race, gender, age, disability or sexual orientation. We are working to create an environment in which cultural diversity and individual difference are positively valued in an atmosphere free from harassment and discrimination.
£26,860.00 - £29,360.00 per year