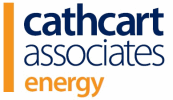 Wind Farm Analyst - Cathcart Associates
Glasgow, Scotland G38HB

Looking to work with the world's largest independent wind and solar project management consultancy company? Then look no further!

We are looking for a Wind Farm Analyst to work in Glasgow, Scotland.

You will be working as a key member of the Pre-construction team supporting data management, accurate reporting and problem resolution. You will also work closely with the Wind Farm Operations department in the control centre in Glasgow and you will be responsible for monitoring wind farms via a variety of SCADA systems.

So, what do you need to have?

Knowledge/experience of the wind energy sector, wind turbine technology and SCADA systems are preferential.

Strong analytical characteristics and have high levels of energy and motivation to communicate clearly to other specialists and professionals who are not from a technological/engineering background.

They are looking to offer a competitive salary for the right individual and have good benefits package to add to that which includes a good holiday allowance, a matched pension contribution, health insurance and various other additions.

If this role sounds relevant to you, please do apply or reach out to James McNair at Cathcart Energy.

£27,000.00 - £30,000.00 per year