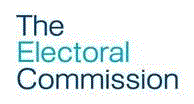 Welsh Translator - The Electoral Commission
Cardiff, WA CF143UZ
The Electoral Commission have an exciting opportunity for a Welsh Translator to join their growing team based in Cardiff, Wales.
Job title: Welsh Translator
Location: Cardiff, Wales
Salary: £27,840 + benefits
Job Type: Full Time - 12-month fixed term
Are you interested in bringing your experience as a translator to an organisation that plays a vital role in the democratic process?
Welsh Translator - You:
We are looking for an energetic, proactive and skilled translator to be responsible for providing translation services at the Electoral Commission.
You will be comfortable providing English to Welsh translations of documents, web-content and other material, as well as providing some Welsh to English translations as required. You will also be comfortable working to deadlines and providing timely turnaround of work.
Welsh Translator - The Role:
You will be responsible for translating and proofreading materials and helping to ensure that we meet our statutory commitments set out in the Welsh language standards.
You will play a part in other aspects of the Commission's work in Wales, particularly in the area of communications where you will assist the Senior Communications Advisor during what is an exciting time of change for our democracy in Wales. You will also support and provide advice to teams across the Commission in developing Welsh content and, when appropriate outsource large pieces of work and quality check these translations on return.
You will also assist in dealing with Welsh language queries internally and act as the first point of contact for telephone enquiries made in Welsh.
Welsh Translator - About Us:
The remit of the Electoral Commission, Wales includes all areas of work relating to those electoral events taking place in Wales. This includes the annual canvass, and elections to the National Assembly for Wales, UK Parliament, Police and Crime Commissioners and local government. We focus on the issues that affect Wales and ensure that views of stakeholders in Wales are represented in our work.
We offer excellent terms and conditions, including flexible working hours and the opportunity to join the Civil Service pension arrangements (dependant on scheme rules).
The closing date is 27/03/2020 and Interviews will be held on 06/04/2020.
We are committed to equality of opportunity and welcome applications from all sections of the community.
To submit your CV for this exciting Welsh Translator opportunity, please click 'Apply' now!
Teitl y Swydd: Cyfieithydd
Cyflog cychwynnol: £27,840
Llawn amser, tymor penodol 12 mis: Caerdydd
Oes gennych chi ddiddordeb mewn dod â'ch profiad fel cyfieithydd i sefydliad sy'n chwarae rhan hanfodol yn y broses ddemocrataidd?
Yr ymgeisydd llwyddiannus
Rydym yn chwilio am gyfieithydd egnïol, rhagweithiol a medrus i fod yn gyfrifol am ddarparu gwasanaethau cyfieithu yn y Comisiwn Etholiadol.
Byddwch yn gyffyrddus yn darparu cyfieithiadau Saesneg i Gymraeg o ddogfennau, cynnwys gwe a deunyddiau eraill, yn ogystal â darparu rhywfaint o gyfieithiadau Cymraeg i Saesneg yn ôl yr angen. Byddwch hefyd yn gyffyrddus gweithio o fewn terfynau amser ac yn darparu gwaith yn amserol.
Y Rôl
Byddwch yn gyfrifol am gyfieithu a phrawfddarllen i sicrhau ein bod yn cwrdd â'n hymrwymiadau statudol a nodir yn safonau'r Iaith Gymraeg.
Byddwch yn chwarae rhan mewn agweddau gwaith eraill y Comisiwn yng Nghymru, yn enwedig ym maes cyfathrebu lle byddwch yn cynorthwyo'r Uwch Gynghorydd Cyfathrebu yn ystod cyfnod newid cyffrous i'n democratiaeth yng Nghymru. Byddwch hefyd yn cefnogi ac yn darparu cyngor i dimau ar draws y Comisiwn wrth ddatblygu cynnwys Cymraeg a, phan fo'n briodol, allanoli darnau mawr o waith ac ansawdd, a gwirio'r cyfieithiadau hyn ar ôl dychwelyd. Byddwch hefyd yn cynorthwyo gydag ymholiadau Cymraeg yn fewnol ac yn gweithredu fel y pwynt cyswllt cyntaf ar gyfer ymholiadau ffôn a wneir yn Gymraeg.
Mae cylch gwaith y Comisiwn Etholiadol, Cymru yn cynnwys yr holl feysydd gwaith sy'n ymwneud â'r digwyddiadau etholiadol hynny sy'n digwydd yng Nghymru. Mae hyn yn cynnwys y canfasio blynyddol, ac etholiadau Cynulliad Cenedlaethol Cymru, Senedd y DU, Comisiynwyr yr Heddlu a Throsedd a llywodraeth leol. Rydym yn canolbwyntio ar y materion sy'n effeithio ar Gymru ac yn sicrhau bod safbwyntiau rhanddeiliaid yng Nghymru yn cael eu cynrychioli yn ein gwaith.
Mae telerau ac amodau'r Comisiwn Etholiadol yn wych, gan gynnwys oriau gweithio hyblyg a'r gallu i ymuno â threfniadau pensiwn y Gwasanaeth Sifil (yn ddibynnol ar reolau'r cynllun)
Y dyddiad cau ar gyfer ceisiadau yw 23:59, 27/03/2020. Cynhelir cyfweliadau ar 8/4/2020
Rydym wedi ymrwymo i gydraddoldeb ac yn croesawi ceisiadau gan bob adran o'r gymuned.