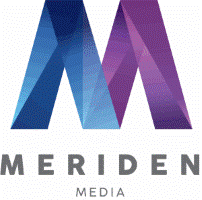 Welder Fabricator - Meriden Media
Skelmersdale, NW
This hidden gem is expiring soon - don't miss this opportunity.
Welder Fabricator
Working hours – Monday to Thursday 8am to 4.30pm, Friday 8am to 3.30pm
Hourly rate - £13.00 p/h - £14.00 p/h (PAYE) depending upon experience plus overtime
Length of contract - Temporary to Permanent
An established Engineering company who specialise in the Nuclear, Automotive, Oil and Gas sectors are expanding their workforce in their busy workshop in Skelmersdale. They are looking for experienced welders/fabricators who specialise in MIG and TIG. The current workload consists of 80% Mild Steel and 20% Stainless Steel. The company have a variety of clients therefore candidates must be flexible to working with heavy duty, medium and light weight (sheet metal) materials.
As a business, the quality of their finished products and the ability to meet deadlines are critical. This means that when necessary staff are required to work overtime to ensure the end client receives their goods on time. Our client are looking to increase their current workload and hope to bring in staff who are honest, hardworking and committed to the business.
The ideal Welder Fabricator will have the following skills and experience:
Fabricator welder.
MIG/TIG.
Team player.
Ability to work individually.
Hard working.
Nuclear experience, desirable but not essential.
If you are interested in this role then click apply now.