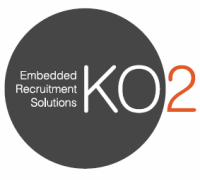 Web Systems Engineer - KO2 Recruitment
Mansfield, MID NG175LB
This hidden gem is expiring soon - don't miss this opportunity.
KO2 are working with a leader in electronic systems used within power control, battery management, engine control and control systems for a variety of sectors. Their site in Nottinghamshire, is modern, calm, professional and flexible, allowing the embedded software engineer to work their hours whenever they feel suits their personal commitments, the business will also allow home working. The business requires a Graduate Web Development engineer to work within a small team to extend, maintain, administer and provide customer technical support for an established remote asset management and telemetry/IoT system. The role includes development work on both frontend and backend servers in PHP and MySQL.
Essential
Full knowledge required of the LAMP stack (Linux, Apache, MySQL and PHP)

HTML, CSS and JavaScript.

Database clustering and replication, worked on multiple server applications

Session Load Balancing.

Experience with GIT.

VMware Virtualisation.

Project work that has included telemetry, asset management, IoT or data acquisition applications

Ability to pick up and enhance existing systems.
Beneficial
Any embedded systems development (Ethernet, USB) experience would be beneficial as would any knowledge of the power generation industry.
If you are interested in this vacancy please contact Andrew Knight of KO2 embedded recruitment solutions
£30,000.00 - £40,000.00 per year
Strong Benefits