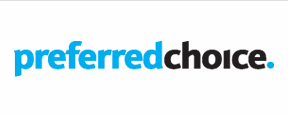 Web Optimisation Manager (Trading, UX & Testing) - Fashion - Preferred Choice Limited
London, London
Web Optimisation Manager (Trading, UX & Testing) - Fashion - London - £45K + Bonus (9-12 Month FTC)
Skills
Web Trading Background
A/B Testing
Web Optimisation
eCommerce experience is essential



About the Role



This is a rare opportunity to join a fantastic fashion brand, based in Central London, who are looking for a key individual to use their experience and knowledge to deliver value across all their channels. You will lead the responsibility for gathering insight and customer feedback to help provide a better customer journey. You will identify areas for website improvement using analysis and also monitor and evaluate the website performance using a variety of tolls such as Google Analytics. We are looking for someone who has exposure to a number iof different areas within Ecommerce including Trading, Testing and UX.

The right person will have experience of using the latest methods available to judge a project and be able to set company benchmarks to judge success for all digital marketing. With the wealth of knowledge, the successful person will have gained a knowledge across Trading, Testing and UX.



About the company



You will instantly be working for fantastic company with a great portfolio of brands and be working on campaigns that will be seen and heard around the country.

£45,000.00 - £50,000.00 per year
Bonus