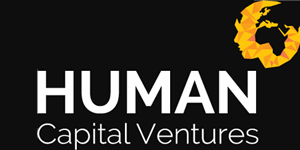 Web Developer - Human Capital Ventures
Milton Keynes, HC MK91LA
Our client is a market-leading Automotive organisation which is about to embark on a large re-development programme of their customer-facing websites and integrated systems. As a result, they are looking to strengthen their internal development team with a Web Developer to play an integral role in the continued evolution and expansion of their online presence, eCommerce activities and corporate web sites.
The successful candidate will be tasked with creating a 'First Class' corporate website using Microsoft .Net architecture on the Kentico CMS platform. It will also integrate data from various sourcing including their core business applications and draw upon a number of web services.
Technical Skills
3 - 5 year's web front-end and server-side development experience


Experience in full lifecycle development of a broad range of websites and online processes.


Development experience with .Net, ASP.Net & C#


HTML, HTML5, CSS, XML, JavaScript, JQuery, SASS


Visual Studio IDE


Kentico CMS or equivalent .Net based CMS.


Web Service/API Integration


Working in Agile development environments.


Understanding of deployment/change management


Interpersonal Skills
Excellent communication, team-working, and organisational skills.


Ability to work to tight deadlines


Good interpersonal and communication skills.


Solid understanding of user journey best practices


Comfortable with modern user experience principals and the ability to work with others to produce the desired end products.


Location:      Milton Keynes, Buckinghamshire




Salary:           £40,000 - £50,000




Benefits:       Extensive Holiday, Private Healthcare and Great Pension.



----------------------------------------
Salary additional info: Extensive Holiday, Private Healthcare and Great Pension.
----------------------------------------
£40,000.00 - £50,000.00 per year