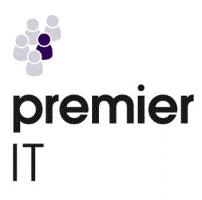 Web Developer / C#, ASP.Net + company car - Premier Group
Warwickshire, MID CV370EU
Web Developer
Salary: £35,000 - £45,000 per annum + company car
Location: Warwickshire
Permanent
A business based in Warwickshire are seeking a Web Developer to join their expanding business. To be suitable for this Web Developer position you must have strong ASP.Net MVC skills as well as experience in front-end technologies like HTML and JavaScript.
You will be responsible for gathering specifications and requirements and building fantastic websites across both their customer-facing websites and their internal systems. You will be working in a tight team of 6 other developers with an Agile approach.
Web Developer Responsibilities:
•Ensuring you can work both independently and as part of a team to gather user requirements.
•Building websites with ASP.Net, MVC or Web Forms.
•Developing functional HTML prototypes.
•Being able to work with both full-stack and back-end developers to ensure working systems.


Web Developer Requirements:

•Experience in ASP.Net
•Experience with MVC or Web Forms.
•Experience with front-end frameworks.


If you believe you have the experience and skills required to continue your career as a Web Developer, Software Developer, C# Developer then apply now with your updated CV and salary expectations. 



£35,000.00 - £45,000.00 per year
company car