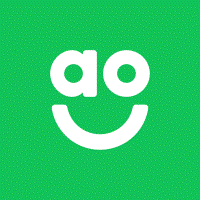 Warehouse VNA Driver - AO.com
Crewe, NW CW16BF
A bit about us:
We may have started small, but we've always had very big ideas. We launched in 2000 and we just haven't stopped; a years' worth of achievements always seems more like three at AO.
Our customers and now our biggest advocates, and we've made millions of them happy. We've even launched in new territories throughout Europe. Sometimes we have to pinch ourselves.
But, we're determined to be the best electrical retailer in Europe, and for that, you need to be driven. We need to be bold enough to try new things, and smart enough to see them through. We need to care about people, and we always like to have a little fun as we do it.
More about the Warehouse VNA Driver Days/Nights role:
You will report directly into our Warehouse team leaders, supervisors and managers. You will work within a busy team with other warehouse operatives such as Scanners, Bulk and FLT drivers.
As our VNA drivers it is always your job to show care and attention, allowing us to meet our purpose of having the happiest customers by relentlessly striving for a better way.
Our Warehouse VNA Driver Days/Nights will be expected to:
- Work to deadlines to help products off the vehicles by allocating them to spaces in the racking
- Operating our VNA trucks in a safe way, at heights
- Judging space in the racking to choose the best location for unloaded appliances and scanning them into their location
- Picking products ready for same day and next day deliveries
- Completing truck safety and battery check a and reporting all issues
- Using the correct manual handling techniques in line with H&S guidelines
- Reporting any accidents product issues or damages
- Other general warehouse responsibilities including covering FLT and scanners duties.
A few things about you:
To be successful as our Depot Supervisor you will be the type of person who is able to build lasting, effective relationships with people around you even under pressure and in difficult situations.
You must be smart enough to think on your feet and have a passion to drive our performance in the right direction, paying careful attention to the service we deliver for our customers.  You will be enthusiastic and driven towards achieving high standards of quality and be bold enough to make key decisions quickly and trust your own judgement in the running of the operation.
As our Warehouse VNA Driver Days/Nights you will have:
- Experience of operating a counter-balance truck in a busy warehouse
- Experience of working under pressure and to deadlines
- Excellent attention to detail
- Good understanding of handling stock is desirable
- Capability of working at heights
- Experience of working in a warehouse or logistics environment
- An FLT counter – balance license is essential
- A VNA license is essential
- Experience of using handheld scanning equipment is desirable but not essential
Why choose AO:
It's not about the job you need now, it's about who you want to be and where you want go. The thing about AO is that you don't have to leave to move on. We have the kind of environment where people learn and thrive and be the best they can be. That's our values talking.