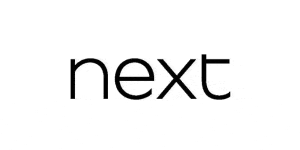 Warehouse Supervisor - Smart Recruit Online
Hemel Hempstead, HC HP11QG

We are looking for the right candidate to support our high-street brand, in a prominent operational role.

Next is one of the UK's best known high-street and most established online retailers. Behind the scenes we are at the cutting edge of Warehousing and Logistics, employing more than 7000 people across eight distribution centres. Our success is dependent on the expertise and passion of our teams across the UK.

We look after over 2 million customers and it takes a large, talented and efficient distribution operation to make that happen. As our online success continues to grow more than 15% year on year, a multi-million-pound investment plan is in place for distribution centres, it's an exciting time join our Warehousing team and provides a great opportunity to join us as a Warehouse Supervisor, and work with the leading technologies within Warehousing & Logistics.

Working in a hands-on operational role in our fast-paced, Regional Service Centre in Hemel Hempstead, you will ensure that all operational service and efficiency targets are achieved whilst having an active role in the promotion of a great team culture.

As a Warehouse Supervisor, your responsibilities will include:

Meet the performance standards set by the Warehouse Duty Manager for operations, safety, housekeeping and administration.
Ensure vehicles are despatched in line with the delivery schedule requirements and ensure the yard is operated safely and in line with current regulations.
Regularly monitor actual performance against standards and take appropriate action to maintain and improve as required.
Complete monthly audits issued by the Warehouse Manager. Complete corrective actions following audits conducted in your business area by other Managers and the Auditing Department.
Ensure all aspects of HR and Payroll Admin are carried out accurately and in a timely manner with queries resolved appropriately.

Logistics | Supply Chain | Shift Manager | Distribution | Transport | Team Manager | Warehousing | First Line Manager | Supervisor | Warehouse Supervisor

Benefits

Continuous training through our internal development programmes * A competitive salary along with company bonus scheme and contributory pension * Access to our Sharesave scheme * Free Parking * 25% discount on Next Merchandise * Up to 70% discount at our staff shops

Additional Information

This is a permanent full-time role working 21:30-07:00 (5 Days from 7, includes weekends)

Essential Skills

GCSES or equivalent grade C or above in Maths and English.
Ability to prioritise and manage own and operative's workload.
Previous warehouse experience is desirable but not essential.
Strong people management skills, leading by example, engaging with colleagues at all levels, and experience in managing a team of 15+ direct operatives.
Demonstrate proven ability to communicate effectively with staff at all levels including handling difficult situations and be an experienced coaching manager.

About Company

Life at Next is full of challenges, it's fast paced and just like fashion trends, is constantly evolving. Our Warehouses are huge 24-hour operations with our largest distribution centre processing over 600,000 units per day. With investment in the most advanced Warehouse technologies, Next is by no means your 'typical' Warehouse.

So, if you're looking to take the next step in your career, why not apply today and find out 'What's Next?'