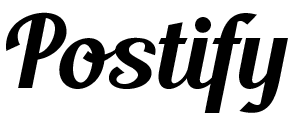 Warehouse / Stores Person - Late Shift - Postify Ltd
Colnbrook, HC SL30BB
Are you an experienced forklift truck driver looking for new opportunity with varied and interesting work?  Can you demonstrate a high level of finesse operating a forklift truck that will give us confidence in asking you to move awkward and high value items, with no risk of damage?
We have 3 tonne counterbalance, 3 tonne multi-directional and 8 tonne counterbalance fork lifts.  Experience of operating 2-3 tonne counterbalance forklift trucks is essential any additional experience of other FLTs is beneficial.
You will be responsible for maintaining our inventory of materials and components; receipt and storage of delivered goods, inventory checking, rotation and reorder requests to our purchasing team.
Skills/Attributes
•Counterbalance license
•Warehouse/Stores experience
•Good organisational skills 
•Team player
•Knowledge of health & safety

If you are looking for a long term, permanent role and take pride in your work, we are looking for a hard-working individual to join our enthusiastic team, who will be able to work Monday to Friday 17:00 – 01:30. (Note, there may be some flexability of the shift start and finish times)
All relevant candidates will be invited to join us for a hands-on assessment as part of the selection process.  This will give you an opportunity to understand what we do and how we do it and hopefully you will find this engaging and interesting.
Starting salary of £19,500 (£9.38 per hour).
The company is a 35-year-old, second generation family run business.  We have strong values of health and safety, quality, work ethic and respecting each other.
You should be physically fit as the role can require manual handling of heavy items and you will be comfortable being part of a busy and fast paced team.
You will be using industrial machines and tools, experience of working in a similar environment is beneficial, respecting our health and safety rules is essential.
We provide 2 key services to our clients, manufacture of bespoke wooden shipping cases and the export packing of a wide selection of items, ranging from multi-million-pound paintings, Formula One cars and twenty tonne machines.  Every day is different, and we are a growing team, with a long-term future ahead of us.
Apply now with your CV for an immediate start.
£18,500.00 - £19,500.00 per year