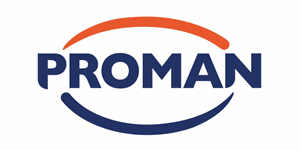 Warehouse Shift Manager - HEADS Recruitment
Skelmersdale, NW wn89pw
Warehouse Shift Manager
Upto £27,000 dependent on experience
Monday to Friday hours between 8.30am to 6pm
Skelmersdale



The Candidate
You will have the following skills, experiences and attributes...
•Proven experience in a successful Warehouse Manager or similar position
•E-commerce warehouse is crucial for this role.
•Excellent communication, leadership, motivation and managerial skills
•Enthusiasm and energy to continually challenge and improve work processes
•Evidence of health and safety & HR knowledge
•Strong IT skills
•You will have knowledge of Health and Safety ideally an IOSH or NEBOSH

The Role
Your duties will include...
•Manages despatch efforts, including activities of all warehouse representatives
•Meet agreed SLA targets
•Manages all warehouse personnel, including hiring, performance evaluation, training, work allocation, staff optimisation.
•Reviews targets for staff, providing any proposals to company management as well as sourcing efficient ways for staff to meet those targets.
•Continually monitor and evaluate packaging and despatch costings to ensure the business is optimising all materials and amending specification when appropriate.
•Ensuring the highest standards of hygiene and housekeeping are maintained in all warehouse and yard areas.
•To ensure that productivity is high across all levels, and costs are acceptable by ensuring that despatch resources are planned and used in the optimum manner.
•Oversee planned maintenance of vehicles, machinery and equipment in warehouse.
•Overseeing ordering of warehouse stock effectively and efficiently, to enable maximum space in warehouse.
•To make sure that each member of staff is appropriately trained in product knowledge to allow a wide ranging portfolio of products and services to be placed on sale.
•Lead by example to motivate team leaders and department managers to get the best from their staff.
•Communicate any product changes to the sales team to ensure product is promoted/corrected effectively.
•Plan and organise for seasonal changes in demand.
•Identify requirements for any new safety equipment to ensure health & safety is a priority at all times
•Work directly with goods in/ out managers to ensure a cohesive relationship whereby all aspects of warehouse are managed, delegating tasks and overseeing issues that arise during the working day.

The Company
My client is one of the UK's fastest growing businesses, offering a unique opportunity to join their team with scope to develop into senior management.
My client is a leading distributor within their field.  Operating in a very profitable market they are looking to double the turnover of the company within the next two years.
Proman acts as an employment agency for permanent staff and an employment business for temporary workers. We recruit for roles based in Engineering, Technical, Warehousing, Manufacturing, Office, Logistics and Industrial.
View our latest jobs today on our website www.proman-uk.com and follow us on LinkedIn.
APPH
£25,000.00 - £27,000.00 per year