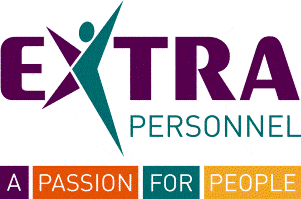 Warehouse Operative - WIDE AISLE - Extra Personnel
Tamworth, MID B798AE

Warehouse Operative Wide Aisle - Permanent Roles Available after a qualifying period.

Are you looking for the following:

regular hours 5 days a week
on going work
potential permanent contract
great working atmosphere
positive working environment with a real emphasise on team work.
Real opportunity for progression

If your looking for the above then look no further as we are currently recruiting for Warehouse Operatives to join our Wide Aisle team in a busy DC in Tamworth.

This is a long term position guaranteeing you work / fixed shifts / regular hours and a chance for a perm contract. We are not recruiting for the short term, we are looking for long term colleagues to join the team and progress within the business.

We have free English courses available at all levels and after a short course, we have Warehousing and Storage apprenticeships to offer successful candidates. Guaranteeing you work during the course as long as you continually meet our criteria.

You will be working for an ever expanding Automotive Distribution company that takes pride in looking after its staff. You will be working as part of the team.

Details:

Salary: £7.70 - £13.21 PER HOUR
NEW shift incentive scheme to earn an extra £22.00 per week in your take home pay, £1056 for the year!
Working Hours: different shifts available
Choice of fixed shifts Monday - Friday 15:00 - 23:30 or Tuesday - Friday 14:00 - 00:00
ORDER PICKING
Location: DORDON - TAMWORTH - B78 1SE
Immediate Starts.
Excellent in house training programme
Role of a Warehouse Operative Wide Aisle:
Loading/unloading
Picking
Quality checking
Scanner use
Potential to be trained on Llop/MHE with shift incentives
Benefits of working with us as a Warehouse Operative:
Weekly Pay
Free onsite car park
Subsidised canteen
Pension Scheme on site
Permanent positions available
Employed Status
Personal Accident Insurance
Mortgage references
My Extra Rewards- An online portal offering vouchers and discounts
Progression within the company for additional skills / increased pay rate
If you are interested in the above position as Warehouse Operative please click apply.
Alternatively you can phone us on 07984112800 or 07557568803
Extra Personnel Limited acts as an employment agency for permanent recruitment and employment business for the supply of temporary workers.