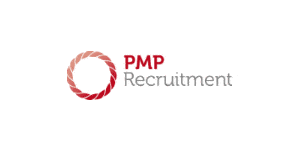 Warehouse Operative - PMP Recruitment
Wakefield, Yorkshire WF13AZ
PMP Recruitment has an exciting opportunity for you to work as a full time Recycling
Warehouse Operative
for our client located in Sherburn in Elmet
, LS25 6JH
. This is an essential role in the warehouse, we prepare trays for re-use in the distribution of food to the supermarket.
Your pay rate as a Warehouse Operative:
As a full time Warehouse Operative your role will be:
Loading plastic food trays onto a conveyor belt, the trays are unloaded at the other end and returned to the suppliers

Unloading cages and trays from trailers, and taking them to a baling machine, where the cardboard and plastic is then pressed into bales, which come out at the other end

You must enjoy physical work as you will be on your feet throughout the shifts. You will need a high visibility vest and safety (steel toe) boots
Shift times as a full time Warehouse Operative:
Day Shift: 06:00 until 16:00

Night Shift: 18:00 until 04:00
Benefits working as a Warehouse Operative:
We have onsite free parking available

You will receive weekly pay

Tea and coffee machines

Weekly pay on Friday

Training is provided so

no experience is needed

as a Warehouse Operative

Job location:
Sherburn in Elmet, LS25 6JH. Own transport or a reliable source of transport required due to the warehouse location.

Apply now and we will be in contact with you shortly!

PMP Recruitment is acting as an Employment Business in relation to this vacancy.