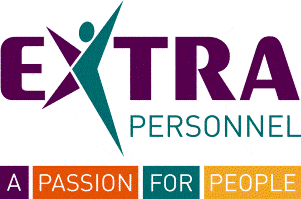 Warehouse Operative - Extra Personnel
Rugeley, MID WS154BA

Warehouse Operative

We are recruiting for Warehouse Operatives in the Rugeley area.

As a Warehouse Operative you will need to have:

Previous warehouse and order picking experience
Good confidence in working towards targets
Availability to work overtime
Ability to work with others/in a team
Details:
Salary: £8.21ph
Working hours of a Warehouse Operative are 7am - 3:06pm Monday to Friday
Location: Rugeley, Staffordshire
Duration: Temporary to Permanent

Role of a Warehouse Operative:

Candidates will have come from an experienced warehouse background. As a warehouse operative various duties will involve picking orders from locations within the warehouse, using a PPT (pallet pump truck), or a LLOP (low level order picker) and also carefully packing them or palletising them carefully and safely making sure products do not get damaged during dispatch. You'll be required to use a burner to shrink the plastic wrapping onto the loaded pallets. You may even be working on FLT providing you have an in-date forklift truck licence.

There are various different departments you may be working in. There may be opportunities for you to work in a department that suits you, based on your previous experience.

Other duties will involve loading and unloading containers so candidates who are physically fit will suit this role.

Benefits:

28 Holidays per year
Weekly Pay
Other licences and qualifications can be achieved
Pension Scheme
Employed Status
Personal Accident Insurance
Mortgage References
My Extra Rewards - An online portal offering vouchers and discounts

If you are interested in the above role, please click apply.

Please be aware that due to a large number of applicants you may not be contacted.

If you have not been contacted within a week please give us a call on : 01922 322 122

Extra Personnel Limited acts as an employment agency for permanent recruitment and employment business for the supply of temporary workers.

£8.21 - £8.71 per hour
Additional Benefits