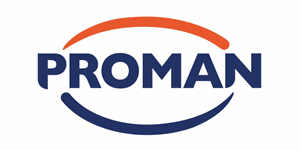 Warehouse Operative - Picker - HEADS Recruitment
Luton, HC LU13YT
Warehouse Operative - Picker
Luton, Bedfordshire
£9.24ph to £10.80ph + excellent benefits (inc. company car)
Hours: 6-2 / 2-10 / 10-6 (2 Weekly Rotation)
The Candidate
You will have the following skills, experiences and attributes...
•Previous experience working in a warehouse / distribution centre.
•Previous experience of working as a picker would be beneficial
•Experience of working within a fast paced, Just In Time or time critical environment would be beneficials
•Any experience working in an automotive environment would be highly beneficial.
•Must have an excellent level of English
•FLT licenses would be preferable but not essential.
•Good communication skills
•Use of handheld scanners would be ideal.

The Role
You will be responsible for picking, loading, moving, and stocks merchandise using appropriate handling methods (manually or using auto-carriers) while respecting procedures and safety standards. Duties will include...
•To complete the picking and sequencing of parts in a specific order to high quality standards.
•Adapts handling technique according to type of goods handled and clients requirements
•Performs repetitious physical movements in a controlled, rapid and precise manner and aligned to H+S
•To ensure that strict procedures and timescales are followed.
•Competently uses warehouse equipment to move goods where necessary
•Executes operations within required timeframes and without having a negative impact on quality
•Records the movements inbound / outbound of goods using either hand held scanning devices or manual process
•To ensure that the inspection of goods is correctly managed and accounted for by proper use of manifests and tracking documents.
•Detects problems by checking documents or lists (damaged, incomplete, surplus or lost orders)
•To understand and comply with all departmental rules, agreements and quality procedures.
•Keeps the premises, the materials of the dock and the floors of the rolling stock clean at all times
•Applies and enforces Health & Safety, Quality and Environmental regulations and processes on a day to day basis

The Company
Our client is a global logistics business which is one of the top 10 largest companies within its sector. Due to a new contract win we are recruiting for a new start-up operation. This role offers the chance to initially be involved in an exciting project but also the chance for career progression and development.
Proman acts as an employment agency for permanent staff and an employment business for temporary workers. We recruit for roles based in Engineering, Technical, Warehousing, Manufacturing, Office, Logistics and Industrial.
View our latest jobs today on our website www.proman-uk.com and follow us on LinkedIn.
APPH
The UK is set to depart from the EU on 31st January 2020. EU, EEA or Swiss citizens living in the UK that wish to remain in the UK post Brexit need to apply to the EU Settlement Scheme. Please follow the below link for information on how to apply.