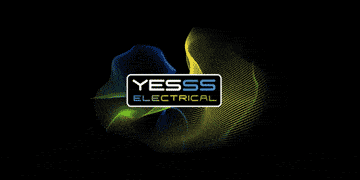 Warehouse Operative - Yesss Electrical
Normanton, Yorkshire WF61TN
Warehouse Operative - Normanton, West Yorkshire
Starting salary of up to £8.21 per hour, increasing to £8.50 per hour after the successful completion of probationary period (6 months)
42½ hours per week, Monday to Friday, within the hours of 12noon until 930pm with two half an hour breaks throughout the day.
Permanent, Full Time
Package Description:
We offer excellent benefits that help to make YESSS a great place to work with a wealth of opportunities to progress within the company.
Main Responsibilities:
It is the Warehouse Operative's responsibility to ensure that:
Customers are able to buy the products they want, when they want
You are able to meet your targets by working efficiently, accurately and safely
You play a key role in supporting our YESSS colleagues by ensuring orders are processed correctly
YESSS is the opportunity to progress your career, this can be the role for you
Ideal Candidate:
Do you have a passion to deliver a great customer service?
Do you thrive whilst working in a supportive team?
Are you reliable and a great timekeeper?
Can you adapt to working in a fast paced ever changing environment?
Do you take responsibility for your own safety and others whilst at work?
Would you go the extra mile?
If you have answered YESSS to all of the above, we can't wait to hear from you!
About Us:
We are the UK's fastest growing electrical wholesaler offering customers the supplier, service and solutions to their requirements.
We are passionate about our business, services and most of all customers and will always try to get things right first time for those who purchase with us.
We offer the biggest job opportunities too? With branches, distribution centres in the UK and mainland Europe, and a variety of roles, we are always looking for the right people who have a hunger, drive and passion to progress within, for our customers and colleagues across our exciting business. We believe in treating each other with respect, and everyone having the opportunity to get on and progress. That's what makes YESSS such a great place to work.
If you have not heard from us within two weeks of the closing date of this advert, please assume that you have been unsuccessful on this occasion.
No Agencies Please.