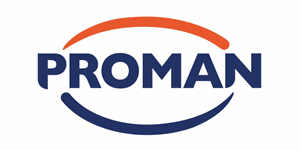 Warehouse Operative - HEADS Recruitment
Greetland, Yorkshire HX4
The Client:
Based in Halifax West Yorkshire, Our client was formed in 1968 and since then have established themselves as a service leader in the UK abrasives market. Over time our client has grown to be the one of the largest manufacturers of specialised abrasives in the industry.
Pay rate: £8.94 rising to £9.20 upon completion of 12 weeks.
Rotating Shifts:
Monday to Thursday - 6am - 2pm & Friday 6am - 12pm
Monday to Thursday - 2pm - 10pm & Friday 12pm - 6pm
Monday – Thursday 8am – 4pm & Friday 8am – 2pm
Job Role:
•Receive goods into stores.
•Picking of products from pick sheet or hand scanner
•Check for damage and quantity.
•Ensure product is kept in good condition.
•Pick product when required for either internal use or external customers and book out on the system.
•Accurately reflect any physical transactions on the system.
•Replenishment of Stock
•Pack products such that it will arrive at its destination in good condition.
•Maintain stores in a clean tidy condition, 5S.
•Look at areas for continuous improvement; raise and implement.
•Use packing methods from training at every despatch.
•Continually monitor product shelf lives and adjust accordingly.
•Maintain strong health & safety culture.
•Report to relevant department any document or delivery discrepancies
•Carry out any other duty deemed appropriate by manager.
•FLT Driving using the counterbalance truck

Personal specification:
•Previous experience within BOTH packing AND picking is Preferred
•Questioning unclear instructions / duties
•Able to work towards tight deadlines and targets
•Packing experience advantageous
•Quality checking skills
•Previous warehouse experience is Preferred
•Keen eye for detail
•Ability and willingness to perform manual work
•A good level of English for this role is Essential
•Machine operating
•Computer literate
•Counter balance forklift truck licence MUST HAVE BEEN REFRESHED IN THE LAST 3 YEARS

If you are interested In the role above and feel you have the necessary skills needed for this position please email an up to date CV to Scott.Carapezza@Proman-uk.com or contact the PROMAN office on 01422 387 319 and ask to speak with Scott.
SupplyE