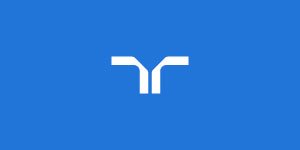 Warehouse Operative - Electrical Manufacturing - Randstad Inhouse Services
Leeds, Yorkshire LS101BS
Responsibilities:
Providing operational cover over 24 hours from Monday - Saturday to ensure all activities are completed in line with business needs/customer expectations
Carrying out additional duties as determined by the line manager.
Ensuring all orders are processed accurately in a timely manner.
Following all policy guidelines as issued by management on the processing of orders.
Developing appropriate product and systems knowledge to carry out daily work-load.
Identifying and reporting on health, safety and environmental issues within the work place.
Present, build and assemble power distribution units
Fit electrical components and electrical wiring working from schematics and drawings
Using hand tools and pneumatic tools.
Preferred
Good standard of literacy & numeracy
Must be able to work well in a pressurised and demanding environment
Self motivated and quality focused
Good personal organisational skills
Good verbal & written communication skills both face to face & via telephone
Have good manual dexterity skills
Good eye for detail

Benefits:

The role offers a highly competitive financial package which includes:

Opportunity to opt into a Worker Benefits Program what includes discounts at high street shops, gym memberships, cinema tickets, etc.
33 Days paid annual leave, inclusive of bank holidays
Pension
Weekly Pay
Subsidised canteen
Free parking
Pay Rate & Hours
37 hours per week
Monday to Thursday 07:30 - 16:30 - & Friday 07:30 till 12.30pm
Pay rate £8.30 per hour, will increase after 12 weeks to £8.57

The position is due to start immediately and the successful candidate will have 2 years checkable references and eligibility to work in the UK.

If this looks like the role for you, why not click apply today!

Employee Events
Mobile Phone Discount
Pension
Medical, Dental and Vision
Paid Holidays
Holidays
Maternity/Paternity Paid Leave
£8.30 - £8.57 per hour
Overtime