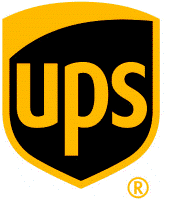 Warehouse Operative - UPS
Derby, MID DE74 2TG
FUTURE YOU turns part-time work into full-time rewards.
This is a part-time role, and in order to be successful you have to be minimum 18 years of age.
Location - East Midlands Airport
Hours - Tues to Fri: 02:30 - 05:00
Sun: 20:00 - 00:30
Pay - £11.56 per hour
We take all kinds of things to all kinds of places at UPS. Whatever it is, wherever it's going, we handle it with the care for which we're known and trusted. All over the world. Work for us at our East Midlands Airport site and you won't just be helping us deliver packages; you'll be delivering our reputation.
It'll be busy. It'll be hard work. But you're not afraid of either. Because Future You is full of initiative and pride yourself on a job well done. As we do. You can do what's needed quickly and accurately too, paying close attention to detail and picking up instructions with ease.
What you'll get:
Competitive pay at £11.56 per hour
Company pension scheme, discounts at major retailers (like Apple), cinemas and attractions (such as Alton Towers and The London Eye), plus many more benefits
Full training to help you perform at your best
Opportunities to progress – thanks to our 'promotion from within policy'
The safety of our people, our customers and our community is our priority. As well as receiving Health and Safety training relevant to your role, rest assured that we have implemented stringent safety measures in all of our facilities during the ongoing Coronavirus climate, to include social distancing, more frequent facility deep cleaning and Personal Protective Equipment (PPE) on the job.
What you'll do:
Unload parcels from vehicles maintaining a high activity level whilst using safe working methods.
Ensure that packages are correctly handled and stored to avoid damage.
Assist in the electronic scanning of all parcels using a handheld scanner.
Comply with Company and Health and Safety regulations to ensure a safe working environment.
Undertake other miscellaneous duties as directed by the Manager
What you'll need:
Be minimum 18 years of age
Excellent communication skills, speed and accuracy
A flexible, friendly approach with a team focus and can-do attitude
Initiative, an eye for detail and the ability to meet tight deadlines
The ability to accurately follow instructions
How we recruit:
UPS is committed to a policy of treating individuals fairly and recruiting, selecting, training, promoting and compensating based on merit, experience and other work-related criteria. We do not discriminate against any applicant based on age, race, religion, sex, disability, sexual orientation or gender identity.
A bit about a big business
Founded in 1907 as a messenger company in the United States, UPS has grown into a multi-billion-dollar corporation by clearly focusing on the goal of enabling commerce around the globe. Today, UPS is a global company with one of the most recognised and admired brands in the world. We have become the world's largest package delivery company and a leading global provider of specialised transportation and logistics services. Every day, we manage the flow of goods, funds and information in more than 200 countries and territories worldwide. 
starting at 11.56 per hour