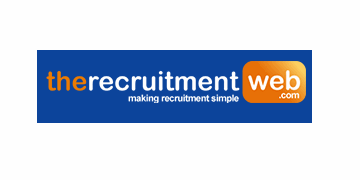 Warehouse Operative (Day/Late/Night) - The Recruitment Web
Bradford, Yorkshire
This hidden gem is expiring soon - don't miss this opportunity.
Warehouse Operatives (Day / Late / Night) required by Freight & Logistics Company based in Low Moor, Bradford. Salary Negotiable depending on skills and experience.
 
We are now looking to recruit a number of Warehouse Operatives to work as part of a busy team undertaking general warehouse duties. You will have previous warehousing experience, demonstrating good accuracy and attention to detail. Fork Lift Truck licence and experience is essential and will be assessed on induction.

Day Shift Hours: 8.00am – 5.30pm
Late Shift Hours: 2.00pm-10.00pm
Night Shift Hours: 4.00pm - 12.00 midnight 
(Occasional weekend work will be required)
 
Tasks
- Pick and pack orders in an efficient timely manner
- Unload containers & count stock deliveries
- Report any discrepancies to the Warehouse Supervisor
- Locate goods in the Warehouse
- Handle supplier returns
- Basic cleaning & keeping warehouse tidy
- Stock level updating & counting
-Ensure all relevant documentation is completed accurately and on time
-Comply with all Health and Safety policies and procedures to ensure a safe working environment

You:
-Valid Counterbalance FLT licence essential.
- Bendi/Flexi Licence would be an advantage
-Knowledge of procedures and / or previous experience desirable.
-Awareness of hazardous goods desirable
-Good basic arithmetic skills
-Excellent understanding of the English language, both written and spoken
-Computer literate 
If you are interested in applying, please send your current CV and a Covering Note stating clearly which Shift Position you are applying for.