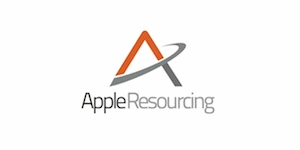 Warehouse Manager - Apple Resourcing UK Ltd
Witham, HC CM8
Warehouse Manager – Witham - £25,000 + Quarterly Bonus (£500 - £750)
Are you a Warehouse Manager with 2 years' experience?


Can you manage all procedures, staff and operations within a busy warehouse?


Do you have an understanding of health and safety procedures as well as all aspects of stock control and inventory checks?


Don't stop reading now, you are one click away from your dream role!
About The Client
Our key client, a major logistics company are looking to recruit a Warehouse Manager to join their team on a permanent basis in Witham.
Warehouse Manager Duties
You will be responsible for:
Ensuring delivery trucks are accurately and punctually loaded


Coordinating shipments imported and exported goods


Keeping detail records of petty cash


Carrying out quality control procedures


Marinating a clean and tidy warehouse


Delegating tasks where needed


Assisting in company logistics procedures


Ensuring products are assembled and dispatched accurately and in a timely manner


Overseeing and managing warehouse staff


Managing companies warehouse health and safety procedures


Liaising with both customers and internal departments on a daily basis


Warehouse Manager's experience #
You will have:
Over 2 years relative warehouse managerial experience


Over 2 years working in a fast-passed warehouse environment


Up to date understanding of all health and safety regulations


The ability to pick up new skills and processes quickly


Strong organisational skills


Both strong time and man management skills


Prior experience in a warehouse fulfilment role


Over 2 years' experience managing stock and warehouse inventory checks and quality control procedures


Experience achieving company sales targets


What's in it for you?
Annual salary up to £25,000 depending on experience


Quarter bonus between £500 and £750 depending on percentage of sales target hit


Holiday allowance


Sick pay


How to Apply




If this role is something you or someone you know is interested in, please send your CV to us by applying for this role.




Alternatively, you can call us on the number on Apple Resourcing UK Ltd website.



----------------------------------------
Salary additional info: Bonus (£750 per quater)
----------------------------------------
£20,000.00 - £25,000.00 per year