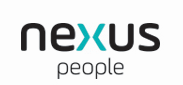 Wagon Driver - Nexus People
Rochdale, NW
Wagon Driver – Rochdale – Start Times between 23:00 and 01:00 – Earn up to £17.50p/h – Apply Today!
Nexus People are looking for Wagon Drivers in Rochdale to work for one of the UK's most recognised supermarket chains. At present, we are looking for drivers who are able to start work between 23:00 and 01:00.
Please note, you must have a full, valid Class 1 licence in order to be eligible for this job!
What does being an Wagon Driver entail?
Driving an HGV – Class 1
Trunking and store deliveries
Vehicle Maintenance Checks
Route and delivery paperwork completion
Shift times & working hours of an Wagon Driver…
Night Shifts (Start Times between 23:00 and 01:00)
Flexible start times (between 23:00 and 01:00)
Full & Part Time oppportunities
Why should you work for Nexus People as a Wagon Driver?
Free CPC Modules (Complete a FREE CPC Module for every 12 months of ongoing service – up to 5 years!)
Fully paid training 
Monthly engagement activities 
Employee Forums – Have your voice heard!
Increased pay rates during season peak times
Mortgage & Employment References
Paid holidays (PAYE Drivers – accrue up to 28 days a year!)
Weekly Pay (Get paid every Friday!)
PAYE and LTD drivers more than welcome!
Onsite canteen with home cooked hot food (Subsidised so its cheap as chips… see what we did there?)
Free onsite gym (work off those cheap chips!)
Use of a microwave/vending machines/hot drinks facilities (incase you dont want the cheap chips…)
Free onsite carparking
24 hour support from the Nexus team
What do we need from you to be a Wagon Driver?
Full Wagon driving licence
90 days tacho recorded driving in the last 180 days
We will accept up to 6 points on your licence, but no DD, TT, DR, CD, IN endorsements
Digi Tachograph Card
DCPC Card
Completion of a full corporate driving assessment
There are hundreds of recruitment agencies out there, all selling you the next big opportunity. 
Click "apply" today and our recruitment team will be in touch with you soon!
*
*
*
#NexusPeople #HGV #Class1 #Driving #Job #Transport #Rochdale
** IMPORTANT **
Please be aware, Nexus People do NOT charge any fees for arranging work for you – if anyone asks you for money to organise an interview or assessment, please contact our HR team immediately.
Important Information:  We endeavour to process your personal data in a fair and transparent manner. In applying for this role, Nexus People will be acting within your interest and will contact you in relation to the role, either by email, phone or text message. For more information see our Privacy Policy on our website. It is important you are aware of your individual rights and the provisions the company has put in place to protect your data. If you would like further information on the policy or the GDPR please contact us
Flexible Schedules
Holidays
Paid Holidays
Pension