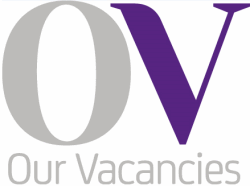 Voice Engineer / VoIP Engineer - a client of City Tech Appointments
Southampton, Southern SO142AQ
Job Title: Voice Engineer / Datacentre Engineer with VoIP
Location: 25 mins commute from Southampton
Salary Range: c£40,000-£50,000 + Benefits + On-call allowance
CORE SKILLS FOR THIS ROLE:
•Experience of Voice principles and protocols / VoIP, especially SIP
•Experience working in a NOC as part of a team
•Team player who enjoys a collegiate environment

Desirable:
•Experience of SS7

About our Client
Our client is in the tech sector and is growing at a fast pace due to a large investment and continued success.
With a very team-orientated culture, this is an organisation that invests in its staff and looks to develop talented individuals.  Our client offers a fantastic working environment, where personal and professional development is encouraged, and hard work is rewarded. 
About the Role
Our client is looking for someone to join this growing and close-knit team to work in their NOC and assist with delivering product to external customers. 
As an experienced Voice Engineer, they will provide you with the opportunity to broaden your technical skill set and to work in a varied and challenging environment.
If you have what it takes and fancy working in this beautiful coastal environment then get in touch and we can forward a full job spec!
£40,000.00 - £50,000.00 per year
Benefits