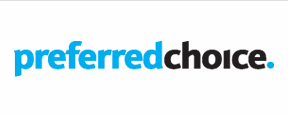 Visual Designer - Preferred Choice Limited
London, London
UI/Visual Designer - London - £40,000
This is an exceptional opportunity for a talented and creative Visual Designer, with a real passion for branding, this is the perfect role for you! One of London's leading design agencies is looking for someone just like you to join their industry led design teams!
As Visual Designer you will have an excellent knowledge of Sketch and the core Adobe Suite - InDesign, Illustrator, Photoshop (this is vital!) as well as being highly knowledgeable in UX processes and design sensibilities. You must be aware of WCAG guidelines and able to use prototyping software (such as Marvel or InVision). Skills in After Effects, DevTools and basic knowledge of HTML/CSS are advantageous too!
If you think you have what it takes to fulfil this incredible role… please do apply; we cannot wait to hear from you!
£35,000.00 - £40,000.00 per year