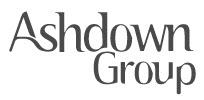 Vendor and Sourcing Executive - Ashdown Group Ltd
London
The Ashdown Group has been engaged by a successful international company who are looking for a Vendor and Sourcing Executive, with excellent analytical skills and attention to detail, to join their business.
Working as part of the Procurement team it will be your responsibility to support procurement decisions and process key value-adding activities. It will be your responsibility to grow and facilitate relationships with critical suppliers to ensure best quality and value.
Daily activities may include:


Supporting procurement activities across Group by renewing existing arrangements and managing requests for non-disclosure agreements.


Meeting with suppliers to ensure processes are being adhered with and supplier feedback is gathered and review contractual obligations.




To negotiate commercial terms with suppliers ensuring products and services are sourced with minimal commercial risk.




Work in conjunction with Vendor and Sourcing Manager to ensure full visibility of all contract terms including expiry dates.




To receive and validate supplier invoices against contract terms and reported usage data.


A successful candidate will have:


A broad knowledge of all areas of procurement, contract management and supplier engagement.




Experience in purchasing data and managing data licences.




Excellent interpersonal skills and a positive approach to customer service.


Ability to operate with considerable autonomy within policy guidelines.




Relevant knowledge of contract law.




Effective contract and vendor management skills.




Educated to degree level or equivalent.




Excellent communication skills ideally youll have additional language skills preferably French or German.


This role would suit an analytical thinker, a person willing to support the procurement team with the preparation of data. This will be used to interpret, inform and build effective strategies and business plans.
This position is based in London, but has the opportunity for flexible working. The company are offering up to 45,000 alongside a good benefits package and great opportunity for progression within the company.
£38,000.00 - £45,000.00 per year