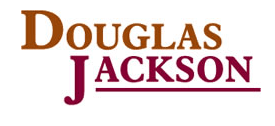 Vendor Manager (Operations) - Douglas Jackson Limited
London, London
Job Ref: DJKG1280

Job Title: Vendor Manager (Operations)

Location: London (occasional travel)

Salary: £48k plus 10% annual bonus with some outstanding company benefits)

Employment Type: Permanent

 

This is a fantastic opportunity for an experienced Vendor Manager to join an innovative and forward-thinking E-commerce and Technology driven organisation.

This role reports to the EMEA Customer Experience Manager and your role will be to manage the outsourced contact centre which is offshore and liaise with and built relations with the other teams through Europe and America in preparation for product launches.

This role requires someone that has previous experience as a Vendor Manager and has worked with European and International market space

 

•

To maintain and improve the offshore Contact Centre operations by monitoring performance and collecting, analysing and reporting on data trends

•

Working closely with quality assurance, resolutions and training teams

•

Understand the voice of the customer representing success and pain points

•

Working and building relationship with internal and external stakeholders through the UK and EMEA

 

If you are interested in applying for this position, you will need to have solid experience as a Vendor Manager and be a self-starter. Someone that has worked for a start-up organisation would be suitable for this role. You must have experience working with the EMEA space and have strong analytical and strategic skills.

To apply for this position please forward a copy of your CV to us. We will acknowledge receipt of your CV and if we are able to progress your application then a consultant will be back in touch with you to discuss your application and interest in more detail.

Follow us on Twitter @callcentrejobs1

Douglas Jackson are a specialist recruitment consultancy and executive search company, working to hire exceptional talent for Executive, Managerial and skilled practitioner level appointments. Working in partnership with customer focused organisations, we offer a professional, trusted and quality service, to identify, attract and hire talented professionals within Operations, Strategy, Customer Experience, Intelligence, Customer Insight, Sales, Customer Service, Resource Planning, Data, Analytics, Programmes, Change, Transformation, Digital, Contact Centre and Customer Contact.

Douglas Jackson are working as an Employment Agency in respect of this vacancy.


All applicants must be eligible to live and work in the UK and or territory/location specified. We will not be able to enter into any discussions or offer any assistance regarding sponsorship.

 



up to £48,000.00 per year
10% annual bonus with some outstanding company benefits