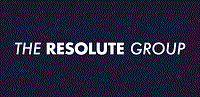 Vehicle Technician/MOT Tester - The Resolute Group
Brentford, London
MOT Tester & Auto Technician - Brentford
Location - Brentford
Pay rate:- £26,000 - £30,000
Working 5 days per week 8am - 5:30pm, Saturdays 8am - 12:30pm
Role:-
A fantastic opportunity to work for a large, constantly growing, reputable main dealership! Giving you a real sense of progression with the automotive industry.
You must be a qualified vehicle technician with a recent MOT licence and have proven experience of working within the automotive sector.
Responsibilities -
- Diagnose and inspect vehicles
- Ensure MOT's are carried out to VOSA standards
- Plan and carry out test work to high standards
- Report vehicle faults and any further repairs needed
- Be able to work to own initiative
- Be able to work as a team
In addition to a fantastic salary offered, there is a great holiday scheme, pension package and reward program in place.
Please note -
to apply for this role, you need a minimum of 2 years experience within the automotive industry and a full UK driving license.
If you are interested in this position please contact Becky at The Resolute Group on 01332 653 911
£26,000.00 - £30,000.00 per year