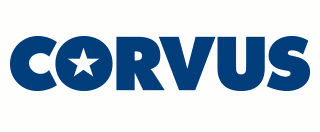 Valuations Surveyor - CORVUS RECRUITMENT LTD
Belfast, N Ireland BT1
Valuations Surveyor
Collaborative Trust Quality
The three words Id use to describe this company.
Therell be no cloaks and daggers, so youll experience transparency that is rarely found in other property consultancies. Youll really understand what all the other parts of the business are doing and keep up-to-date at weekly meetings.
Youll be an expert or become an expert in commercial valuations and work closely with various VCs, Developers and Asset Managers to provide a quality, partnership led service that you can be proud of.
Their ambition is not to be the biggest, but to be the best and they are widely regarded as international experts in what they do When I tell you their name, youll understand what I mean.
Your voice will be heard, youll be involved with decision making and career development is real and achievable Im talking about progression to Associate Director/Director level.
If thats not enough, their office is one of the nicest that Ive been in, if you want to see the work environment, just ask and Ill send you a link to a 3D tour.
They are on the doorstep of some of the best cafs, hotels, bars restaurants in Belfast so youll never be short of somewhere to socialise after work.
Youll ideally be a Chartered Valuations Surveyor or working towards it and youll have a Property Related Degree.
Benefits include Company Bonus scheme, 5-10% company contribution pension, Active social committees and CSR run by employees and funded by the company, Study Educational assistance, Life Assurance Serious Illness cover.
If youd like to know more about the role, see the 3D tour of the office or see the full Job Description, Call, text / WhatsApp me and well get a conversation started. 07950 935 686 (you can get me outside of working hours to make things easier.)
Dont worry if you dont have an up-to-date CV, we can deal with that detail later.
£25,000.00 - £35,000.00 per year