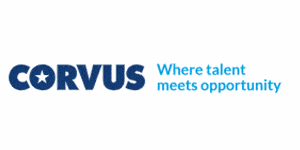 UX/UI Designer - CORVUS RECRUITMENT LTD
Belfast, N Ireland BT16JH
UX/UI Designer Belfast (35k - 45k)



Live sports events changing. Social distancing will be with us for some time.



The way sports bodies will engage with audiences will now have to evolve.



It just so happens that the next level of audience engagement during live sporting events is already here.



And they are is setting up a team here in Belfast!



This is a platform for the next generation of audience engagement for broadcast and rights holders.



Broadcasters can now bring a new level of vibrancy and excitement to their audiences through live predictions, polls, votes and more over the top of broadcast video content - live, replay and highlights.



I know what you are thinking. Sure, there is no live sport now?



Well, that is not going to last forever, and the company is about to test the platform with archived video content with a major sporting body.



The founder is a serial entrepreneur who has led five start-ups from conception to successful businesses. In the past, he has secured paid partnerships with top sports organisations such as Real Madrid, Chelsea, and Manchester City, so he has the contacts to make this a success.



They already have a full stack developer, DevOps Engineer, UX/UI Engineer, Android Developer and Content Creator in place as well as a highly experienced CTO.



They now need a UX/UI Designer.



We are looking for someone with 3-5 years of commercial experience working on mobile platforms (apps and SDK), to take the existing basic product to the next level. You will be looking at user flows, building out new features while using the best in class design (function and form).



You will need a strong portfolio along with skills in zeplin, XD, sketch etc. You must have a good background in producing prototypes.



Working with a small team of engineers and a driven product owner, the owner believes that the key to success is employing smarter people and then let them do their jobs.



Your ideas will be respected and listened to as the team drives the platform forward. Not only is a very competitive salary in offer but you will be given equity in the business.



For more info give Gareth Stirling a call/text/WhatsApp on 077 8988 6539 or send a CV using the links provided.
35,000.00 - 45,000.00 per year