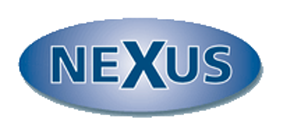 UX Graphics Designer - Nexus Recruitment
London, London
UX Graphics Designer
We are looking for an UX Graphics Designer with at least 3 to 5 years experience.
We require someone with a 'can-do' attitude who is equally comfortable with hands-on designing as well as creative direction.
The candidate needs to be able to drive and guide the evolutionary process with direction and decisions well rationalised and presented.
Must be strategic in their thinking, tactical in execution.
They will be a hands-on design lead on major projects and take ownership of smaller projects. Projects will range from designing printing sales collateral, exhibition marketing collateral and digital social media designs.
An excellent working knowledge of Adobe InDesign, Illustrator and Photoshop.
Experience of creating and maintaining brand guidelines, principles and assets.
Experience of production processes (print and digital), practical design requirements and liaise with vendors.
Ability to work in close collaboration with and effectively present to clients & stakeholders.
Excellent communication skills to establish and maintain client & stakeholder relationships.
Ability to troubleshoot, problem solve and think proactively as well as creatively.
Knowledge of video editing, motion design and/or Adobe AfterEffects would be advantageous.
At least 1 year in lead design role or in previous senior designer experience.
At least 5 years design experience overall.
Portfolio containing examples of:
o Projects taken from creative concept to final delivery.
o A range of outputs, including print and digital.
o A good understanding of optimising design for digital, web and mobile.
The Client is based in Holborn London.
The salary for this position will be in the range £35K - £38K.
Please send your CV to us in Word format along with your portfolio, salary and availability.
£35,000.00 - £38,000.00 per year