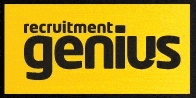 UX Developer - Recruitment Genius Ltd
Milton Keynes, HC MK109AF
This company is one of the world leaders of online labs. They build lab environments utilizing and developing cutting-edge technology to empower students, developers, engineers and organizations to build and grow products with robust and constantly updated IT skills. They now deliver labs to over 100+ countries worldwide.

They are now on a new journey to scale their product and content teams worldwide. Now is your chance to join their phenomenally talented team that delivers unparalleled experiences to their customers.

They are looking for a highly skilled UX Designers/Developers. Your mission will be to define and create highly interactive interfaces for their lab platform. You will face some of their hardest challenges in designing rich and dynamic interface for the consumer and enterprise market, with special attention to the objectives of their platform which is to empower everyone within these technical communities, be it Instructor or Student, to be exposed to the latest advances in Software and Services immediately upon it being available with the best platform and service available globally.

You will be involved in exciting new projects, including the redesign of a Hands-on Labs platform for the Enterprise.

- Build and lead the design functions, including user interface design and visual design.
- Collaborate closely with engineering and product marketing to bring design concepts into reality
- Integrate user interface design and visual design functions to produce simple, highly usable, scalable designs that create cohesive, positive user experiences across multiple product lines.
- Work with other groups throughout the company to support their collaborative design culture

Competitive Salary
Amazing fun environment to work
Great pension benefits

Their UK Head Office is located in the prestigious Bletchley Park Mansion. Easily commutable from London and surrounding areas with the ability to work remotely as required.

Get the Recruitment Genius Advantage today. As the UK's largest online recruitment advertising company placing more candidates than anyone else.
£38,000.00 - £45,000.00 per year