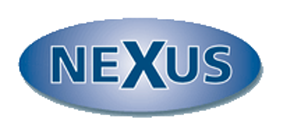 UX Design Consultant - Nexus Recruitment
London, London
UX Design Consultant
Our Client is looking to recruit a UX designer Consultant with 3 to 4 years UX Design experience.
This is a consultancy role, advising a global player in Education on direction and execution of a number of products/projects, as part of the evolving digital strategy.
It is essential that you are self-managed and organized, and able to effectively prioritize and advise multiple stakeholders.
SKILLS
Excellent communication skills, written and oral. Excellent presentation skills.
Workshop facilitation.
UX and ethnographic research.
Ability to fluidly and confidently work in ambiguous situations.
Provide leadership in challenging situations through clarity, tact and diplomacy.
Ability to identify and communicate the commercial impact of design decisions.
Full command of the UX process is a must. An understanding of the Service Design purpose and process is a bonus.
Visual thinking, proof of concept, rapid prototyping, storyboarding and technical
skills.
Attention to detail.
Ability to quickly turn around wireframes in an iterative environment.
Proficiency in Sketch, Axure, etc.
An understanding of technology.
EXPERIENCE
Senior designer with over 4 years of work experience with blue chip clients
as a UX designer, Product designer, UX architect, or a Service designer.
Design processes, agile development and lean UX.
Working collaboratively in an interdisciplinary team.
Creating omnichannel experiences – cross-platform and cross-device solutions.
Ability to define key metrics and evaluate project success.
Working to strict deadlines.
Proven design track record and design agency experience.
Design degree or equivalent.
The duration of this assignment will be up to 2 months.
The location is Holborn London.
Please send your CV to us in Word format along with your daily rate and availability.