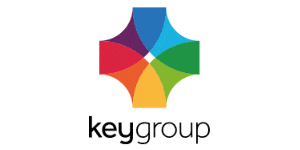 Underwriting Support - Smart Recruit Online
City of Preston, NW PR11BA

Are you interested in the financial world? Have you considered a career in Underwriting? This could be the position for you.

We are currently seeking a candidate with excellent quality checking skills and attention to detail to join our Underwriting Support team based in Preston.

As a member of the Underwriting support team, your main duties will include:

Full responsibility for the management of your caseload, covering a variety of work-types, to ensure customer queries/issues / administrative requests are dealt with efficiently and within agreed service levels.

The following areas are some of those covered within this role: -

Mortgage applications
Pre offer queries
Pre offer processing

Providing exceptional service to our customers in all aspects of their dealings with us.
Liaising with relevant internal and external stakeholders to maintain quality relationships.
Ensuring all tasks are completed accurately and within specific time frames, criteria and policy.
Making and receiving phone calls to chase outstanding reports or requests.
Dealing with technical queries from 3rd parties to allow a case to progress to mortgage offer.
Keywords: Underwriting | Support | Finance | Financial Products | Mortgage | Customer Service | Contact Centre | Administration | Communication
Essential Skills
Person Specification
Experience
Previous experience of quality checking is desirable.
Experience of working within a business area where accuracy and attention to detail are essential.
To ideally have previous experience within the Financial Services industry, preferably from a regulatory perspective.
Good understanding of FCA regulations and the impact of regulatory risk would be desirable.
Personal Qualities / Competence
Exceptional attention to detail.
Excellent interpersonal skills.
Strong verbal and written communication skills.
Be able to influence and negotiate with all levels of the business.
Excellent punctuality and timekeeping.
Excellent standard and accuracy of work.
To be able to demonstrate analytical, decision making and problem-solving skills, achieving best business practice.
Ability to be proactive rather than reactive to ideas.
Experience of prioritising and completing work to meet deadlines.

About Company

Our purpose is to help people finance a better retirement. Our mission is to be the UK's leading later life lending company. Our connected portfolio of brands comprises of Key, Key Partnerships, more2life, The Equity Release Experts and Air Group.

18,000.00 - 18,000.00 per year
see job spec