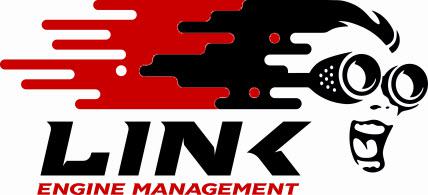 UKIE Sales Manager - Link Engine Management
Birmingham, MID B1 2HF
UKIE Sales Manager
Competitive salary (with flexibility for the right candidate) plus performance-related bonus, pension, vehicle allowance
Do you love the roar of race engines, the smell of high-octane fuel, the exhilaration of motorsport ...and just happen to be a seasoned sales manager with extensive business development experience? Then we may have the job for you.
Here at Link Engine Management we build performance technology that has made us a global leader in engine management systems for the motorsport industry. If you're a drifter, rally driver, circuit racer, drag car driver or even a snowmobile racing champion, chances are that you have or want to have our software taking you to the podium.We are on the hunt for a UKIE Sales Manager with exceptional skills and passion to help grow Link to be the most sought-after performance technology in the world.
The responsibilities of the UKIE Sales Manager will include the following:
Business development within the

UK and

Irish

market

(circa 50% of time)

Building

long lasting relationship

s

with customers and staff

to grow

a successful business

W

ork closely with everyone in our small team, here in

the

UK and in our offices overseas

Travel

within the UK and to our European offices

/exhibitions

when required

Weekend work will be expected as the majority of m

otorsport events take place at weekends

, you will be supplemented with days off during the week accordingly
Our ideal UKIE Sales Manager will have the below skills/attributes:
Demonstrable experience

of

sales and business development in

UK and

Ireland

Y

ou are a self-starter, self-reliant, comfortable with

implementing strategies

Confident – you will thrive on creating, developing and managing new customer relationships

S

killed time juggler - you manage your time like a pro and

know the value of good process

S

mall team player – know we all 'muck in' and do what w

e need to do to make it happen

Exhibitions – you have experience of attendance at and ideally management of trade shows

Communication

– you are a strong communicator

and

knowledge of any

continental European languages is

desirable

but not essential

Motorsports/electronics background or experience is desirable but not essential
What we offer:
Link is a fun, vibrant and fast-moving place to work, where you are truly encouraged to make things better

We are a dynamic and diverse team who reflect and empower our values and our "informal but serious" work ethic

You will have a real chance to make a difference and we will help you do that... everyday

There is a potential opportunity to assist in developing continental European markets for the right candidate

What's not to like about Motorsport?

Our regional office is based in Birmingham with an opportunity to work also from Liverpool however, we would be happy to consider candidates based anywhere within the UK as travel is expected.

If you would like to join the Link ECU team as our new UKIE Sales Manager, please send us your application via the APPLY button .Make it soon, we are keen to get going!
About us
Link Engine Management is a global leader in motorsport electronics and performance technology. We specialise in the development, manufacture and marketing of engine control units (ECUs) built to manage motorsport and powersport vehicles. Link is headquartered in Christchurch, New Zealand with further sales offices located around the world. 
Link ECU products are exported to over 65 countries and renowned for quality, reliability and value for money.
For more information about our services please visit https://www.linkecu.com/ 

Competitive salary with flexibility for the right candidate plus performance-related bonus, pension, vehicle allowance