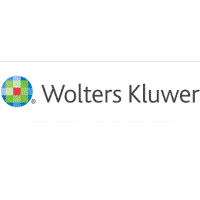 Turbine Cooling and Durability Specialist - Montreal - Randstad Sourceright
London, London
Pratt and Whitney Canada

We are currently seeking a Senior Turbine Cooling and Durability Specialist to relocate to Montreal, Canada to support our growing business.
Position Objective:
The position of Senior Durability specialist within the Hot Section Durability department will require you to participate in as well as lead in the design and analysis of Cooled turbine airfoils, Combustor liners and Fuel Injectors. The candidate will play a leading role in support to advanced design studies, provide guidance for engine development activities leading to Certification as well as field support, and finally, to plan and execute technology development as well as process improvement as needed.
Role and Duties:
Thorough knowledge of high temperature materials/coatings applicable to the hot section components of gas turbine engines
Execution of analytical activities to resolve design issues
Adherence to Aerospace standard practices
Design and analysis
Basic Qualifications / Experience:
Strong technical knowledge in Combustion and Cooled airfoil heat transfer
Strong knowledge of the Combustor and cooled airfoil durability issues
Knowledge of the manufacturing process involved in the above components
Strong knowledge and experience in use of CFD for the thermal design of the Combustion/cooled airfoil
Applied industry experience in following areas is a MUST:
Thermal (Heat transfer) and Durability (Lifting) design and analysis of Combustors and/or cooled airfoils
Execution of testing (engine and/or rig) for the purpose of characterising a thermal and structural loads on the hot section durability components
Must be self-motivated and able to work to deadlines.
Strong leadership skills
Exhibit strong attention to detail and be results-orientated
Ability to organize and coordinate numerous activities concurrently
Ability to communicate effectively both verbally and in written form with all levels of personnel
Ability to work without supervision, using own initiative, prioritizing work as appropriate whilst maintaining a cross-functional team approach
Strong technical knowledge on the accurate application of CFD
What we offer (Dependent on position):
Free on-site parking
Basic life assurance
Pension scheme
Dental Insurance
Medical Insurance
Employee AD&D insurance
Spouse Life insurance
Spouse AD&D insurance
Children's life insurance
Children's AD&D insurance
Short term financial coverage
Extended financial coverage
Savings plan
Great reasons to join Pratt and Whitney Canada:
Challenging dynamic environment, fantastic opportunity to take on a role in a global company;
Top 3 aircraft engine business'
Promotion opportunities within wider Pratt and Whitney positions.
10,000 employees – 6,000 based in Canada
Every second a Pratt and Whitney engine takes off or lands somewhere in the world
$1 billion+ invested in R&D since 2014 and $500 million annually
Interested? Join the P&WC Team!
If you would like to explore this exciting opportunity further and find out more about our competitive salary package, please do not hesitate to contact me on 0121 234 7638 or connor.mccormack@randstadsourceright.co.uk