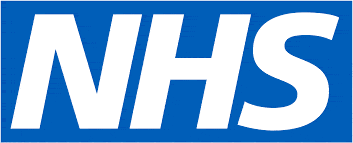 Trusts Manager- Southmead Hospital Charity - Band 7 - National Health Service
North Bristol NHS Trust, SW BS105NB
Job Reference: 339-ALS1944
Employer:

Department:

Southmead Hospital Charity

Location:

North Bristol NHS Trust, Southmead, Bristol

Salary:

£38,890 - £44,503 per annum
---
Please note that if you apply for a position with this Trust, you may be contacted via the NHS Jobs website or via email. This includes invites for job interviews. We therefore recommend that you regularly check your NHS Jobs and email accounts.

Please note that this job advert will close as soon as sufficient applications have been received. So if you are interested, please apply for this vacancy as soon as you can.
---
An exciting and new opportunity has arisen for a Trusts & Foundations Manager to join Southmead Hospital Charity.
Why apply? As our Trusts & Foundations Manager you will:
Make a difference: Working for the wonderful NHS. Southmead Hospital Charity raises funds for projects that are beyond the remit of the NHS but have a huge impact on the lives of our patients, visitors and staff.
Shape the future: in this role, you will play a lead role in ensuring that the Charity's growth continues through Trust & Foundation support.
Be part of a dedicated and committed team: North Bristol NHS Trust is a centre of excellence for the South West and beyond. Our pioneering treatments and advances in care are internationally recognised.
You will have access to NHS benefits, including 27 days annual leave to start & bank holidays and an excellent NHS pension.
If you are from outside the area, Bristol is consistently voted as one of the best places to live in the UK, with a rich history, thriving arts, music, gastronomic and independent retail scenes. It also offers excellent transport links and easy access to the spectacular countryside and coastlines of South Wales, Devon, Dorset and Cornwall. Our offices are based in Southmead Hospital – a state of the art, amazing facility with an excellent reputation.
The role:
The post holder will lead the Charity's charitable trusts programme with responsibility for delivering the Charity's objectives through trust and foundation income generation both within the local area and nationally.
Key responsibilities will include cultivating relationships, detailed research, framing proposals for support, facilitating cultivation events and working closely with the Charity's senior leadership team to agree defined projects that require internal commitment and substantial financial support.
The post holder will require knowledge of writing charitable bids and be able to demonstrate networking working skills with the ability to identify influential contacts both internally and externally. The post holder must be able to visit contacts, create high quality proposals and lift the profile of the Charity.
Working closely with colleagues, the ideal candidate will have exceptional attention to detail an enthusiasm for the NHS and be passionate about the difference a NHS charity can make.
Interviews will be held on Wednesday, 21 October 2020
Additional contact information
Apply now as we are looking to close the advert when significant applications have been received.
For an informal conversation, contact Sarah Harrison on Sarah.Harrison@nbt.nhs.uk
For further details / informal visits contact:
NameSarah HarrisonEmail addressSarah.Harrison@nbt.nhs.uk
---
The following is applicable for 'At Risk' employees, who must meet the essential shortlisting criteria to be eligible for interview.

Those from within North Bristol NHS Trust who apply for this role will be considered for shortlisting in the first instance.
Those from within the BNSSG (Bristol, North Somerset and South Gloucestershire) who apply for this role will be considered in the second instance.
Those covered by the South West Employment Transition Framework who apply for this role will be considered in the third instance.
If no applicant is appointed from the above 'at-risk' pools, those from the open market will then be considered for shortlisting.
If you apply for this vacancy and have not received a communication from this Trust within three weeks of the closing date, please assume that on this occasion your application has been unsuccessful.

Please note that this Trust does not reimburse travel expenses relating to interview attendance.

If you feel you meet the requirements of the Disability Act / Two Ticks scheme and require further support/advice, please contact us on tel 0117 4141151.

This organisation is committed to safeguarding and promoting the welfare of children and young people and expects all staff and volunteers to share this commitment.

The successful applicant(s) will normally commence at the minimum of the scale unless they have previous NHS service at the same band. Progression through the scale is by annual increments.


Please note that stringent pre-employment checks are undertaken on all successful applicants prior to commencement in post. Please refer to the 'Information for Prospective Employees' attachment for information relating to DBS charges.
We are committed to Equal Opportunity - Job Share Applications are welcomed.
38,890.00 - 44,503.00 per year