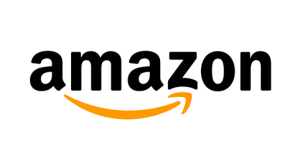 Transportation Planning Analyst - Amazon
London, London EC2A2FA
Job title: Transportation Planning Analyst
Location: London (Flexible, could be also based in Luxembourg, Germany or United Kingdom)
Competitive Salary & Benefits
At Amazon, we're working to be the most Customer-centric company on earth. One customer experience that we're constantly looking to take to a new level is how we fulfill and deliver customer orders. Amazon aims to exceed the expectations of our customers by ensuring that their orders, no matter how large or small, are delivered as quickly, accurately, and as cost effectively as possible.
Amazon is seeking an exceptional Transportation Planning Analyst who will be part of a start-up group that's defining and building cutting-edge products and service capabilities supporting Amazon's current and future delivery initiatives. Come join the team and help us make history!

You will be responsible for managing last mile and middle mile Trans S&OP planning across our European operations as well as implementing standardized process and quality for our Amazon special handling delivery service "AMXL". To be successful in this position, you need to be very analytical, experience with planning, comfortable driving business decisions in a high pressure and often ambiguous work environment and interfacing with various functional teams and individuals at all levels of the organization. This role will include a mix of transportation network planning and align long term strategic projects with short term tactical tasks. The ideal candidate has a broad skill set including highly analytical mindset, excellent business judgment, deep curiosity about how things work, strong written and oral communication skills and a passion for creating effective processes and mechanisms that scale.
Transportation Planning Analyst Responsibilities:
Build forecasts on all volume flows in our complex network with warehouses, multiple carriers, and delivery nodes.

Identify opportunities to improve the accuracy of our forecasts, which involves owning projects from beginning to end: producing the analysis to understand the problem; convening a cross-functional team to resolve it; and monitoring the improvements you produce.

Work to set up processes that allow an orderly, high quality planning process across the year, which is especially important in a highly seasonal business.

Collaborate with teams with widely differing incentives to help them make the right trade-offs in terms of how the prepare for, and respond to, uncertainty, providing analysis that is sophisticated but easy to understand.

Provide reports and analyses through tools, portals and databases (Redshift, SQL, Excel, Tableau, and/or other data management systems) to allow full visibility of both the plan and our execution against it.

Working with finance, product, supply chain and operations stakeholders to evaluate and drive business decisions in an ambiguous environment.

Designing program mechanisms to reduce bottlenecks, improve communication, identify risks, and gather feedback from a wide range of worldwide stakeholders.

Rolling up your sleeves to help get things done: we're in start-up mode!

Proactively build and manage relationships with key internal stakeholders across a range of businesses.
This role is part of the Worldwide AMXL Program which is an initiative designed to help Amazon improve and expand the delivery of large items and those requiring special handling and additional services for exceptional customer experience. The target is to grow this business in the EU with excellent customer experience and cost position. This Analyst will be a resourceful and confident team player who can think out of the box in an ambiguous problem space, and is willing to roll up their sleeves to build a program that will significantly impact Amazon's last mile delivery capabilities globally.
Transportation Planning Analyst basic Qualifications:
Previous planning experience with excellent analytical and project management skills, including work prioritization, stakeholder management, and task delegation.

Experience with SQL, Redshift and programming languages such as Python, R.

Ability to understand quickly create new reports and create analytics where processes will need to be defined.

Very strong analytical experience, working with big data, querying complex systems in an operational environment.

Expert level Excel skills and reporting in other tools/systems to analyze data.

Strong oral and written communication skills.

Demonstrated ability to work in a fast-paced, ambiguous, deadline-oriented work environment. You create order, without stifling progress and adaptation.

Experience working with distributed teams, often in different countries.
Transportation Planning Analyst preferred Qualifications:
Previous experience with leading multiple stakeholders across international organizations to improve process and quality.

Previous experience in a logistics organization.

Board-level exposure to program engagement and delivery.

S&OP / volume planning.

Experience of delivering significant service and efficiency improvements within an intense operational environment.

Proficiency with SQL and directly interrogating databases.
About our Rewards:
We'll expect you to go the extra mile, but we'll also make sure you're well rewarded. As well as a competitive salary, stock units and site performance-related pay potential, we offer a whole host of other benefits, including an employee discount. Additionally, you will find yourself in a stimulating environment where you can develop processes as well as yourself as an individual by working with some of the best and brightest minds in the industry. Our rapidly growing organisation also offers many opportunities for building a diverse and rewarding career.
To apply for this Transportation Planning Analyst position, please click on the apply button!
Amazon is an equal opportunities employer. We believe passionately that employing a diverse workforce is central to our success. We make recruiting decisions based on your experience and skills. We value your passion to discover, invent, simplify and build. Amazon takes data protection seriously and respects EU and local data protection laws. Unless you express otherwise, by submitting your CV you authorize the hiring Amazon company to store your personal information in the electronic database maintained by Amazon Corporate LLC. in the USA or one of its affiliates for the purpose of assessing your suitability for this and future job vacancies and to pursue your recruiting process. If at any time you want your personal data to be deleted, you simply need to notify the hiring Amazon company. Amazon will not share your personal information with any third party without your prior consent. As part of your interview process with Amazon you may be asked to authorize the hiring Amazon company to separately verify your application data and personal background through a third party service provider.

Competitive Salary & Benefits