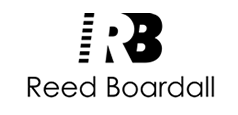 Transport Team Leader / Traffic Team Leader - Nights - REED BOARDALL TRANSPORT LIMITED
York, Yorkshire YO51 9NN
Reed Boardall is one of the leading temperature-controlled food distribution businesses in the UK, storing and delivering frozen food from large and small manufacturers across Britain, Europe and further afield to all the UK's best-known supermarkets.
Our team of over 700 highly trained and talented people is just one of the factors that sets Reed Boardall apart. We recognise that it is only due to the hard work and enthusiasm of our staff that we are able to offer such outstanding service to food manufacturers, retailers and food service outlets.  We are looking to recruit an experienced Transport Team Leader / Traffic Team Leaderto join our team in Boroughbridge working NIGHTS (4 on/4 off - 18.00 - 06.00).  The role will be to effectively manage our team of LGV Drivers and inbound/outbound transport to achieve maximum efficiency and delivery of customer service targets.
Experience in transport management / traffic management is a must for this role and given the workload involved, a good working knowledge of transport planning and driver hours is needed.  You'll need high level organisational and planning skills, effective communication skills and the ability to build relationships with our teams of drivers and other logistics colleagues.
With a 20-year heritage serving this niche sector, we are still a British, family-owned business, committed to forging long term relationships with our customers. We have consistently proved ourselves to be a reliable, responsive and cost-effective cold storage and distribution partner to the best known names in the UK food industry.
If you think you have the skills and experience required for this role please click 'apply' to send us your CV.
We look forward to hearing from you!

Competitive dependent on experience