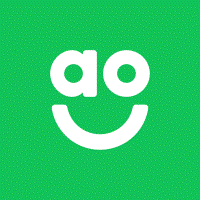 Transport Administrator - AO.com
Potters Bar, HC EN63JN
A bit about us:
We may have started small, but we've always had very big ideas. We launched in 2000 and we just haven't stopped; a years' worth of achievements always seems more like three at AO.
Our customers and now our biggest advocates, and we've made millions of them happy. We've even launched in new territories throughout Europe. Sometimes we have to pinch ourselves.
But, we're determined to be the best electrical retailer in Europe, and for that, you need to be driven. We need to be bold enough to try new things, and smart enough to see them through. We need to care about people, and we always like to have a little fun as we do it.
More about the Transport Administrator role:
You will work closely very with our Outbase Manager and operational staff on a daily basis to make sure that the Outbase runs smoothly and that each and every one of our customers receives their appliance on time, every time. You will work very closely with the routing team at our Head Office and provide continual support to the Self Employed Drivers throughout their day, dealing with any issues that might arise.
Here's what you can expect to be doing as a Transport Administrator:
Our Transport Administrator will ensure that the daily Outbase operation runs effectively at all times. You will provide on-going support to our Drivers in making sure that deliveries throughout their day are efficiently completed, on time, every time whilst remaining legally compliant with Transport legislation and working time directives.
You will;
- Record any vehicle defects and communicate this to the Outbase Manager/De-Briefers and Nightshift Supervisors to ensure that no vehicles classed as off the road are used.
- Allocate routes to our Self Employed driver's for the following day, managing their expectations; fairly and consistently.
- Update daily reports for the Outbase and log any issues.
- Communicate with the Driver's ensuring that any statements and paperwork is completed at the earliest opportunity.
- Ensure that all licence checks are completed for new Self-employed drivers and remain in line with regulatory bodies through DVLA.
- Order Outbase supplies when required including uniform requirements for new Driver's.
- Controlling the fuel card's – issuing and reporting any lost or stolen to ensure that replacements can be issued.
A few things about you:
You need to be able to build lasting, effective relationships with people around you even under pressure and in difficult situations. You will be enthusiastic and driven towards achieving high standards of quality and be bold enough to make key decisions quickly and trust your own judgement in the absence of the Outbase Manager.
Skills and experience needed:
- An in-depth understanding of transport legislation and logistics operations
- Experience of working to tight deadlines
- Experience of working in a transport/logistics environment with daily fluctuating workloads
- PC literate including warehouse software and Microsoft Packages
- Can use Excel to intermediate or advanced level
- Experience using in-house transport management systems is an advantage
- Full UK Driver Licence
Why choose AO:
It's not about the job you need now, it's about who you want to be and where you want go. The thing about AO is that you don't have to leave to move on. We have the kind of environment where people learn and thrive and be the best they can be. That's our values talking.
 "Our people are our biggest asset, they're our culture: that unique, indescribable thing that makes us really different."
Great People Deserve Great Things:
As an AO employee you can take full advantage of our benefits package. As well as fundamental benefits, like pensions and holidays, we have designed our "AO Perks" to help you out financially, make your work life a little easier or make your home life a lot more fun.
For your chance to join our AO family and be part of our future as a Transport Administrator apply now!