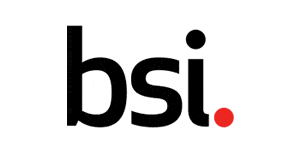 Training Course co-ordinator - BSI
Milton Keynes, HC MK58PP
This hidden gem is expiring soon - don't miss this opportunity.
The Opportunity
About the Training Course co-ordinator Role:
Working as part of a fast paced, energetic training team, no day is the same. One minute you'll be organising course materials, and the next packing documents and shifting them for delivery.
Our Training Course co-ordinator will work on creating UK specific courses from our Global courses whilst maintaining our existing courses, through training product revisions and updates.
In addition you'll consistently deliver effective and efficient administration for the successful delivery of our training courses (Public and In-company courses, qualifications and distance learning products that BSI offers).
About BSI
Do you believe the world deserves excellence?
BSI (British Standards Institution) is the business standards company that equips businesses with the necessary solutions to turn standards of best practice into habits of excellence. Renowned for its marks of excellence including the consumer recognized BSI Kitemark™, BSI's influence spans multiple sectors including Aerospace, Automotive, Built Environment, Food, Healthcare and ICT. With over 80,000 clients in 172 countries, BSI is an organization whose standards inspire excellence across the globe.
We currently have an exciting opportunity as a Course Material Co-ordinator within our Training Department.
If you're a perfectionist with a passion for training, this could be the career opportunity for you!
About You
To succeed in the Training Course co-ordinator role you'll ideally have worked in a similar role, be extremely organised with strong attention to detail, some may say you're a perfectionist. You deliver work to a high standard with the desire to exceed expectations, both internally and externally.
You'll have fantastic communication skills, both in writing and face to face. Building effective working relationships is also important to you, working collaboratively across departments including Sales and Marketing you'll also work closely with our Tutors and liaise with our Subject Matter experts.
The successful Training Course co-ordinator candidate will also have a good knowledge and practical experience of Microsoft Excel, Word and PowerPoint.
What we offer:
We offer a highly competitive starting salary, 27 days annual leave with the opportunity to increase this to 30 days, company-paid private medical insurance, an excellent company-contributed pension scheme, and a wide range of flexible benefits that you can tailor to suit your life-style.
If you feel you have the skills and experience to become a BSI Training Course co-ordinator then please click 'Apply' today!
£19,000.00 - £21,000.00 per year