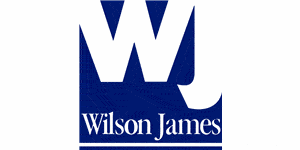 Training and Compliance Manager - Smart Recruit Online
London, London

Would you like to be part of something amazing? Our people are our greatest asset and we invest in career progression and personal development so that you can be a part of a workforce that remains focused, dedicated, and happy. We collaborate, we raise standards and we win awards. So why not come and be amazing as a Training and Compliance Manager with Wilson James?

Wilson James is a leading security, construction logistics, and aviation services provider with more than 5,000 brilliant people across the three services. With in-depth sector and service expertise, we deliver high-quality solutions to clients operating across the Aviation, Construction, Corporate, Energy, Manufacturing, Maritime, and Technology industries, providing services to some of the world's most iconic brands. We collaborate. We raise standards. We win awards.

We have an exciting opportunity for you to join us as a Training and Compliance Manager. As a Training and Compliance Manager, you will be expected to will plan, manage, and monitor the training schedule across all of our client sites, and provide coaching and guidance to the team in both Security Technical skills and personal development.
The role will carry a significant amount of responsibility and will require a strong stakeholder with extensive experience in training delivery, team building, team development, and training and compliance to industry standards. The Training and Compliance Manager will assist the Security Management Team with the planning, delivery, and review of all aspects of training and compliance to raise the security standards and customer service delivery across the team.

As a Training and Compliance Manager you will:

Identify training needs across the portfolio and create an ongoing training schedule to address the needs.
Ensure that all security training material and training aids, manuals and other similar documentation are continually maintained and updated to meet regulated and internal standards.
Support group-wide learning initiatives, facilitated by the central Learning & Development Team, driving awareness of internal development programmes.

Report & liaise daily with the Account Manager to ensure effective communication of all matters pertaining to the delivery of a high standard professional training model to support the security service.

Carry out the evaluation on training initiatives to demonstrate the return on investment.
Ensure training records are created, managed and matrices are consistently monitored, updated, and deliver to KPI's and client expectations.
Ensure full and detailed site induction is in place and all staff have partaken working with the management team to conduct effective induction and orientation sessions.
Design, prepare and facilitate bespoke, educational aids and materials.
Drive post-assessments and scenario testing to improve service delivery.

Monthly reporting of training initiatives to Client and WJ Management team to ensure consistency of message.
Manage the site training matrix. Liaise with all managers to seek and gain support and engagement to the training schedule.

Ensure the team receives comprehensive training prior to being deployed on site.
Maintain training plans for all employees in accordance with the contractual, individual employee and Wilson James requirements.
Essential Skills
Academic teaching qualification or equivalent e.g. Level 3 Education & Training
Experience as a Training & Compliance Manager or equivalent, within a large Security organisation
Proven experience in training: identifying training needs and providing solutions in a fast paced, service-orientated environment
Experience in the design, delivery, and management of learning interventions
Strong presentation, facilitation, and delivery skills
Team development learning design
Excellent verbal and written communication skills
Proven implementation of blended learning, including the use of digital learning
Digital thinker, confident in implementing digital learning solutions
Ability to build strong relationship at all levels
Passion for Learning and Development and personal development
Excellent communication and facilitation skills
Data analytical skills to interpret learning effectiveness data

If successful, as a condition of employment, you will need to be able to evidence a minimum of 5 year's written work history - this evidence needs to include any gaps of over 31 days and periods of self-employment.
Failure to provide this evidence will result in Wilson James not being able to comply with the BS7858 Standard (the British Standards Institution for screening individuals employed in a security environment) and therefore no offer of employment is able to be made.

Desirable Skills

Previous security industry or business to business experience
Customer Services/hospitality/facilities qualification
Coaching qualification
*Please mark the smartrecruitonline.com domain as "Safe" or add it to your whitelist to ensure you receive our emails*