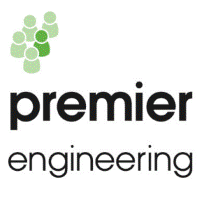 Trainee Recruitment Consultant - May / June Starter! - Premier Group
Berkshire, HC RG13BA
This hidden gem is expiring soon - don't miss this opportunity.
If you are a motivated, ambitious and career driven individual then Recruitment could be the perfect career path for you. To be successful experience isn't essential, as we provide a 16 week IMPACT training programme, which can convert you to be a six figure biller!
Premier Group have been established since 2000 and since then we have taken the UK by storm. We have made our mark and built a strong reputation in the UK and we are now looking to take that globally. We are one of the leading IT, Digital and Engineering Recruitment Consultancies in the UK and USA. With offices spreading over Reading, New York, London, Manchester and Birmingham, Premier Group boasts multiple awards, accolades and testimonials which we have gained since starting in 2000. These include being voted into the Sunday Times top 15 Best companies to work for 7 straight years.
As a result we are now looking to expand our headquarters based in Reading. We make sure we are different to any other agency by having one of the best staff retention rates across the entire industry! Offering a fun but focused work culture which includes casual dress down Fridays, a fully stocked beer fridge, tennis tables and an ethos that promotes autonomy.
We are seeking 3 Trainee Recruitment Consultants to work within teams including IT, Engineering and Digital. Your role will involve speaking with seeking new business, sourcing candidates, managing the recruitment lifecycle, market mapping, meeting with clients and negotiating terms of business.
This isn't all about 'cold calling', instead you will deliver a consultative sales approach to your client base whilst utilising Social Media platforms and an established CRM system attract and place top talent!
Essential Attributes:
•Confident
•Determined
•Resilient
•Ambitious
•Personable

Benefits:
•Excellent basic salary
•Uncapped earning potential
•Bespoke Training & Development
•Progression Opportunities
•Lunch clubs
•Annual Holidays, all expenses paid
•Collaborative environment
•Ongoing monthly incentives

With ongoing support from our Team Leaders and Managers we want to provide you the opportunity to learn from industry experts! If you think you have the right skills and attitude to be successful within this role, please apply today or contact Steph at Premier.
Premier Group Recruitment recruit in to the following specialised sectors of recruitment consultancy including; Technology Recruitment, Trainee Recruitment Consultant, Finance Recruitment, Trainee Recruitment Consultant, Engineering Recruitment, Trainee Recruitment Consultant, Aviation Recruitment, Trainee Recruitment Consultant, Energy Recruitment, Trainee Recruitment Consultant, IT Recruitment, Trainee Recruitment Consultant, Client Services Recruitment, Trainee Recruitment Consultant, Mechanical Engineering Recruitment, Trainee Recruitment Consultant, SAP Recruitment, Trainee Recruitment Consultant, HR Recruitment, Trainee Recruitment Consultant, Accountancy Recruitment, Trainee Recruitment Consultant, Investment Banking Recruitment, Trainee Recruitment Consultant, Life Sciences Recruitment, Trainee Recruitment Consultant, Digital Recruitment, Trainee Recruitment Consultant, Media Recruitment, Trainee Recruitment Consultant, Marketing Recruitment, Trainee Recruitment Consultant, Public Sector Recruitment, Trainee Recruitment Consultant, International Recruitment, Trainee Recruitment Consultant, Pharmaceutical Recruitment, Trainee Recruitment Consultant, Bioscience Recruitment, Procurement Recruitment, Trainee Recruitment Consultant, Supply Chain Recruitment, Trainee Recruitment Consultant, Management Recruitment, Trainee Recruitment Consultant, Electronics Recruitment, Trainee Recruitment Consultant, Banking Recruitment, Trainee Recruitment Consultant, Electrical Recruitment, Trainee Recruitment Consultant, Insurance Recruitment Trainee Recruitment Consultant
We typically place people into the following positions: Trainee Recruiter, Graduate Recruiter, Trainee Recruitment Consultant, Recruitment Consultant, Graduate Recruitment Consultant, Trainee Recruitment Consultant, Trainee Recruitment Consultant, Permanent Recruitment Consultant, Trainee Recruitment Consultant, Permanent Recruitment Consultant. Graduate Trainee Recruitment Consultant, B2B, B2C, Business graduate, sales graduate
£20,000.00 - £45,000.00 per year
40% Comms