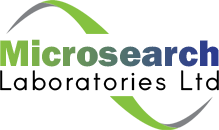 Trainee Microbiological Food Analyst - Microsearch Laboratories Ltd
Hebden Bridge, Yorkshire HX7 5QQ
Recent science graduate or qualified to a-level and keen on exploring a career within microbiology?
No experience but a keen interest in working in a busy laboratory environment?
Microsearch Laboratories Ltd is a national food testing laboratory situated in Mytholmroyd at the heart of the beautiful Calder Valley.
Due to ambitious growth plans we currently have a unique entry level opportunity available within our microbiological laboratory team.
Titled as a Trainee Microbiological Food Analyst this role is ideally suited to someone qualified to at least A-Level or a graduate in a science-related discipline although specific microbiological experience is not required for this role as full and ongoing training is provided.
Here at Microsearch Laboratories we are more interested in recruiting the right type of person for this role - someone with a keen interest in science, interested in getting started on their career path with a business that will offer the opportunity to work, develop and learn at the same time and someone with an enthusiastic, energetic and conscientious nature to succeed in this role. For the right candidate this role opens up great opportunities to progress within our business as we also develop and grow with great career prospects, employee development programmes and a range of benefits/incentives.
Key duties will include
Preparing pathogen and food spoilage samples
Pipetting and pouring agar plates
Inoculation and incubation of petri dishes
As you'll be working in a microbiological laboratory, you'll need a strong level of knowledge and skill in the use of aseptic technique. We'd expect a high level of attention to detail and efficiency in your work at all times, first class organisation skills and the aptitude and ability to learn and develop in a live work environment.
Benefits & Incentives
In return for your talents, we are delighted to offer the below in addition to a competitive hourly rate:
Attendance bonus scheme – yes, we WILL reward you for coming to work!
Graded pay scale with staged increases based on length of service and performance.
Employee health assurance scheme.
Internal recruitment policy and excellent progression opportunities for successful candidates

So what next?
You'll join us on a three-week training programme with a dedicated training officer. Ongoing training is then provided. Your hours of work will be 1.30pm - 10.00pm Monday-Friday and 1 day every third weekend, either Saturday or Sunday(TBC at interview) Pay is hourly.
Please note that due to the time critical nature of the work overtime at the end of weekday shifts is standard and finish times cannot be guaranteed. Employees are expected to stay until their work is complete.


If you think this could be the right opportunity for you, click 'apply' to send us your CV with a covering letter.
We look forward to hearing from you!
£8.12 - £9.03 per hour
Attendance bonus