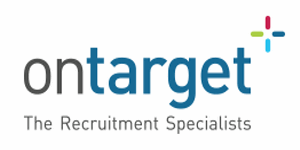 Trainee Endoscopic Sales Specialist - Endoscopy - On Target Recruitment Ltd
Surrey, London E47RX
The Company:


Established for well over half a century.


A market leading medical devices company with an excellent reputation.


Fantastic career opportunity.




The Role:


You will have a 12 month training programme when you start.


You will work alongside the Regional Sales Manager for the first 12 months.


You will be selling everything within the endoscopic product range and spend a lot of time in theatre and travelling.


Selling to endoscopists, surgeons, consultants and procurement.


This is a fast track role, for the right individual.




The Ideal Person:


You will come with a science degree or business degree.


6 months sales experience preferable.


Perhaps a graduate in nursing or healthcare who doesn?t want to join the NHS.


You will be driven, enthusiastic, and desperate to get into medical sales.


Potentially a graduate with Medical device/Theatre shadowing experience.




Consultant: Rio Barclay

Email: Riob@otrsales.co.uk

Tel no. 0208 397 4114

Candidates must be eligible to work and live in the UK.



About On Target

At On Target, we specialise in sales, technical and commercial jobs in the Engineering, Construction, Building Services, Medical & Scientific, and Commercial & Industrial Solutions sectors, enabling our consultants to become experts in their market sector. We place all levels of personnel, up to Director across the UK and internationally.
£23,000.00 - £23,000.00 per year
£5k Training Bonus plus Benefits