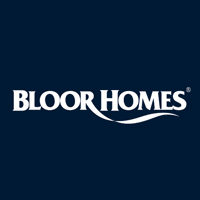 Trainee Administrator - Bloor Homes
Swindon, SW SN25 4DL
Trainee Administrator - Sales & Marketing



When registering to this job board you will be redirected to the online application form. Please ensure that this is completed in full in order that your application can be reviewed.

As a Trainee Administrator for the Sales & Marketing Department, you'll be an integral part of the team – one that doesn't just sell bricks and mortar but helps make our customers' dream homes become reality. Supporting the Sales Secretary and Marketing Administrator, you'll carry out key administrative duties to help ensure the smooth, efficient running of the department. As part of this role, you'll gain invaluable experience, knowledge and skills, not only of sales & marketing, but of the house-building industry. Plus, you'll also receive a good benefits package too.

We always go the extra mile for our customers. And our employees. As a Trainee Administrator, you'll carry out administrative duties for the Sales Secretary and Marketing Administrator for one of the largest privately-owned house-building groups in the UK. You'll also be part of a family-owned business where we value you, your contribution and your ideas.

This varied administrative role includes a wide range of duties:
Updating information on the website.
Liaising with the design department.
Cataloguing information.
Ordering marketing materials.
Updating the CRM.
Circulating reservation paperwork.
Responding to emails, dealing with telephone enquiries and making outgoing calls.
Secretarial support to the Sales Director and wider team.
And more.
Preferably having worked in an office environment, you'll need to be educated to GCSE level or equivalent, including English and maths, although A levels would be beneficial. Excellent written skills, the confidence to communicate with the public and being computer literate (ideally in Microsoft Office and databases) are required. You'll also need to be well organised, have an eye for detail and a polite, courteous approach.
So, if you're after a rewarding role, share our belief in excellence, take as much pride in your work as we do, and want a future not just a job, then get in touch today.