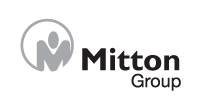 Totalcare Technician / Handyman / Handywoman - H. MITTON LIMITED
Blackburn, NW BB1 2NG
We have an exciting opportunity to join our expanding Totalcare team. We are looking for candidates with exceptional social skills to join our well established family owned, family run business of over 70 years. Our key client is a major national DIY Retailer and the successful candidate will join our team of Store Technicians, colloquially known as 'Handyman' or 'Handywoman'. 
The role is a varied and extremely rewarding one. If you are motivated by doing a good job, being part of a high performing team and ultimately happy to represent and become the face of Mitton, then apply today.
Each Store Technician will take care of a small group of stores and will take ownership for the repair and maintenance of them. This will be in a pro-active form of a regular 'walk around', highlighting, repairing and replacing anything that the store needs sorting, ensuring no minor niggle turns into a major issue. 
The Store Technician will also complete reactive repairs and small plumbing, building and maintenance jobs, as reported by the store. A bias and understanding of basic building would be beneficial, but not essential.
The successful candidate will be able to communicate positively with a wide variety of personnel. They will be able to work well under pressure and have a keen interest and experience in completing handyman/woman and DIY type jobs. They will be committed, hard working and have a 'Can Do' attitude. 

If you can 'put your hand to anything', and are looking for a role you can make your own, apply today.
We have positions across the UK.
We offer generous pay rates and your time will be paid from the moment you leave your home to your return and you will have plenty of opportunity for overtime, with significant take home earnings available.
We offer a full employment package, that includes 23 days paid holiday (plus bank holidays), a company vehicle with fuel card, all relevant training and support, company mobile phone, Company Contributory Pension scheme and Life Assurance.