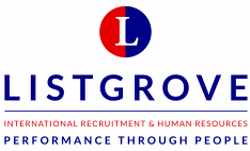 Tooling Project Manager - Listgrove Ltd
Tooling Project Manager
Based in Greater Manchester
Job ref: JH/45575
Salary/Benefits: Commensurate with experience
The Role:
To represent the customer by managing all mould projects to a successful conclusion through the mould development cycle.
Responsibilities:
Coordinate the RFQ process, releasing tool quotes, processing tool orders
Set clear deadlines & expectations that are realistic & achievable for both the customer & internal stakeholders acting as service providers
Regularly communicate the tooling project status; manage any deviations to timeline or specification in a structured collaborative manner
Report monthly against defined KPI's to monitor performance against agreed service standards & manage identified areas of continuous improvement
Responsible for managing rapid prototype mould projects on behalf of NPDPM
Responsible for managing prototype and production mould projects
Responsible for all moulds designed in house and/or through global tooling networks
Ensure customer experiences a smooth, timely, competitive RFQ process to maximise our conversion rate from enquiry to tooling project, using Shoptech software to best effect
Ensure customer receives clear regular updates on tooling project status Vs target
Coordinate ad hoc review forums to manage deviations from the plan
Proactively identify areas for continuous improvement & coordinate/implement agreed changes.
Support NPDPM as liaison between mould design, mould manufacturing & mould trials
Support Product Design with Design for Manufacture (DFM) reviews in conjunction with Lead Mould Designer
Represent NPD team at regular technical forum alongside Lead Mould Designer
Proactively engage with NPD team to engrain a positive can do attitude towards new technology advances & new challenging part geometry/materials
Education:
Qualified Engineer; as a minimum HNC based upon experience
Experience:
Background in mould design or mould manufacturing or project management or sales of injection mould tools
Knowledge of engineering data management systems, preferably Windchill
Knowledge of tool quote, ordering, planning, scheduling software, preferably Shoptech
To apply please contact Jason Hutchison
jason.hutchison@listgrove.com
0044 (0) 1789 207070
For EU roles, candidates must be eligible to work and live in the European Union.
Proof of eligibility will be required with your application.
Office Locations: Stratford-upon-Avon, Amsterdam, Barcelona, Cape Town, Dubai, Düsseldorf, Istanbul, Lyon, Göteborg, Milan, Mumbai, Shanghai, Singapore, Sydney and Washington.
PLASTICS - PETROCHEMICALS - PACKAGING - CHEMICALS - ENERGY – ENVIRONMENT
Listgrove Limited Registered in England No: 1197713
Exhibiting at: Kunststoffen, Fakuma, ScanPack, Chemplast Expo, Packaging Innovations, ArabPlast